The weeks blog is again a walk through of the shots taken this morning in the Australian Botanical Gardens, Mount Annan.
i started out at the stollen generation walk looking for bird shots and found a few none that I was really happy with today in Bird shots.
A few Wrens, Crows and Lorikeets, the best shot here was the Eastern Yellow Robin below.
From there I drove up the the Wollemi pine walk of discovery and walked along the trail looking for mushrooms, another good week here with several to be found along the way.
The First again not that happy with he shot the depth of field was a bit off so should have used a smaller aperture to increase the depth of field, next time.
The next one was this poor half eaten one standing all alone, the rock below it made fro nice texture so was happier with this shot than the last.
The I found this little one when I got the small water spray bottle out the beg in the background showed up with all the droplets being caught so made for an interesting background to the shot. This one was a dark and moody shot. one of the better ones of the day.
While I was taking the mushroom shots the finches came down to bath, this one was of a red browed finch there was also a small group of double barred finches there as well.
The last shot for the day was actually taken in my back yard, where a mushroom has sprung up over night so I set up and managed this shot. This one with the wood lice on top and the texture of the cap amongst the grass looked good I thought. So this one may my mushroom shot of the day on my google plus post.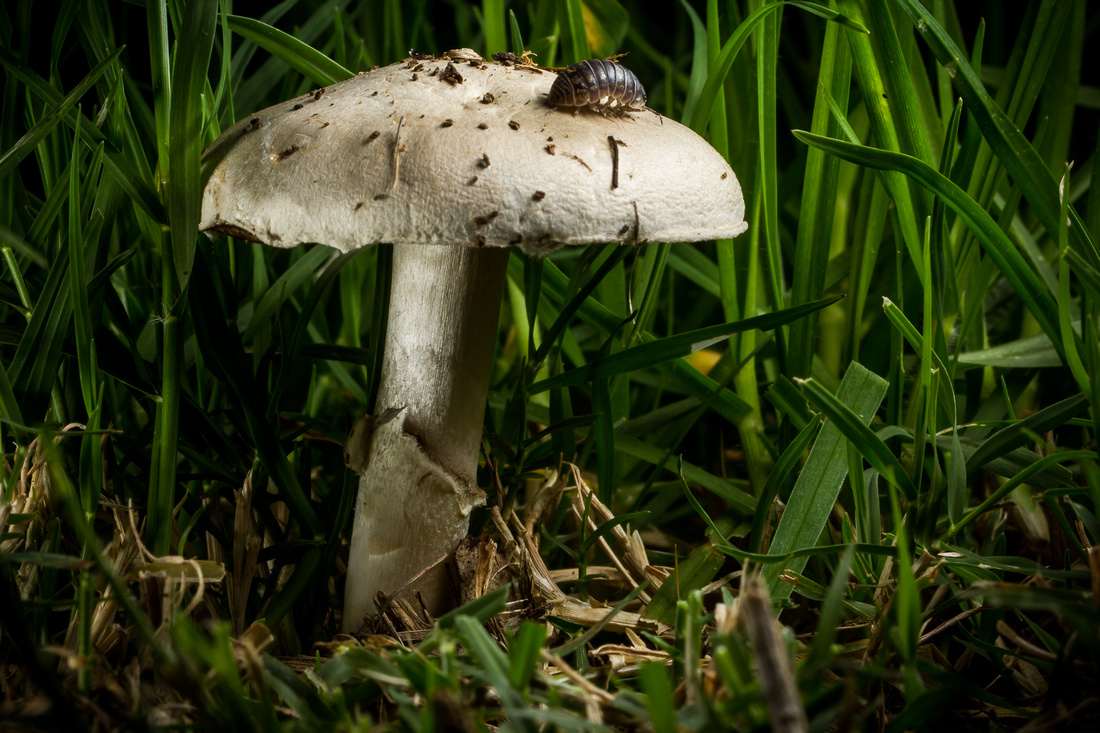 Thanks for dropping by.
Glenn.