​This week for something different Canon came to the Australian Botanical Gardens Combined with Camera house Macarthur. A little Dangerous as they bought all the expensive toys you dream of having to play with for a few hours. During the mornings fun I got to play wiht a Canon 6D with the 24 to 70 f2.8 lens and a 5DS with the new 11 to 24 F4L lens More on that later.
​The day was suppose to start at 9:30 So I got there a little easier to start off. so started with my own gear of the Canon 60D and took the first to shots so I had a bench mark to start with.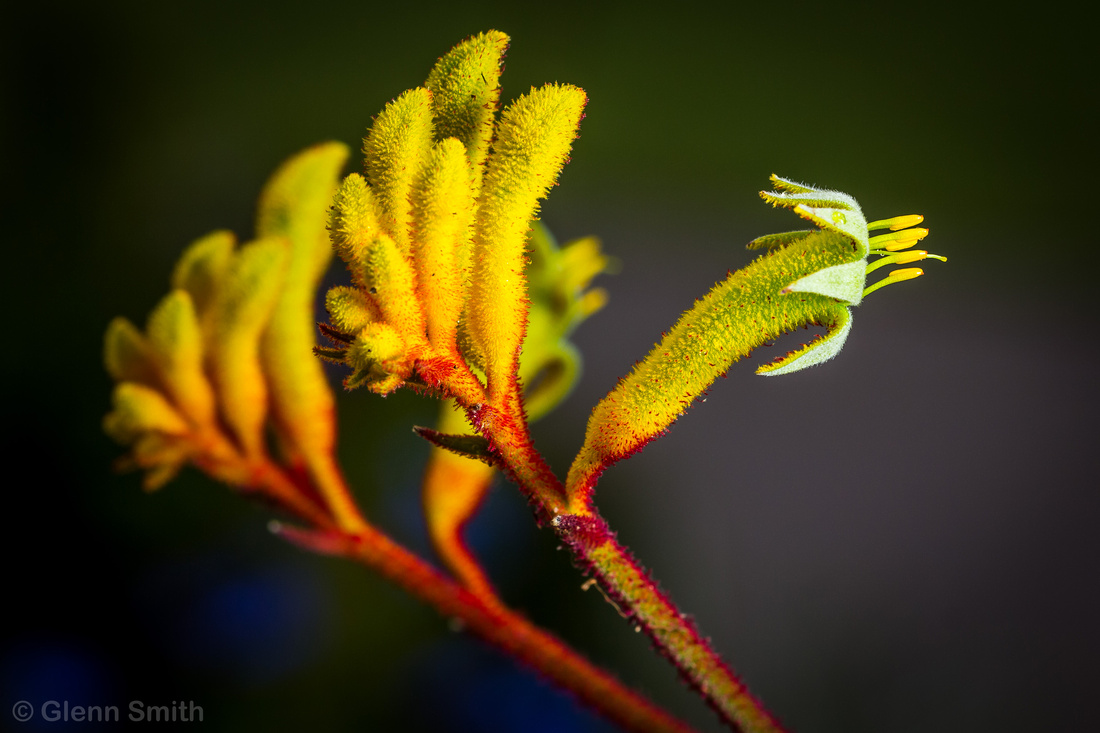 After I got these two shots the group had started to gather so we were introduced to the Canon Rep and all his toys and we got to select what we wanted to test. I started out wiht a Canon 6D and the 24 to 70mm f2.8 lens. I was interested to see how the Camera's WiFi worked wiht the iPhone and the ability to focus via the phone from the Canon App.
This first shot was a test shot of the group, nothing to flash but just seeing how the 24 to 70 goes on a full frame body, my first time shooting with one, so getting an idea of the focal length and actual shot coverage. This one was at 65mm so nearly the max zoom of this one at the time.
​Next I tried some close up work with my Speedlites, For this shot I switched out lenses and tried my 100mm f2.8
​Macro lens to see how that goes on a full frame body. This shot was taken at f4 so it was always going to be a shallow depth of focus on this one. But happy with the results.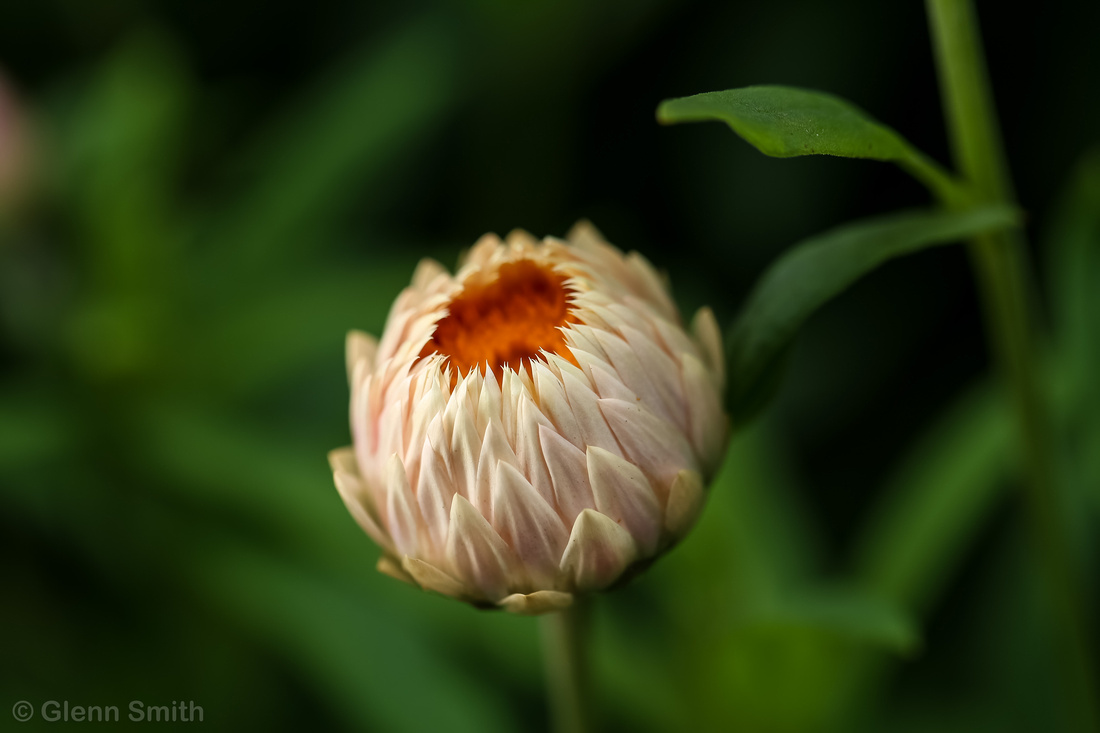 This one was also with the 6D 100mm Macro and at f4 again, again wiht a speedlite.
This one was again taken with the 6D and the 24 to 70 f2,8 at f4 at 70mm hand held. Again not a stunning shot but really we didn't have that long to play with the toys so had to make the most of it.
I tried several shots wiht playing with the iPhone for focus and wasn;t that excited with the results, the screen allows you to tap anywhere for the focus point but didn't seam to let you zoom in for finer location and the screen didn't show the refocusing when you selected the position only after you took the shoot so not really what I was expecting, could be I wasn't getting it right again short time and all but where I thought that may be a great option for the mushroom shots and focus stacking, not so convinced now. so could be the day was worth the while, could have saved me some dollars here. Think Canon needs to spend a few more R & D dollars on there App for this to be a real success.
After that I changed over to the Canon 5Dsr and the Canon 11 to 24 f4 lens. OK this is the kit to dream of, well it is in dollar terms. With the Body alone going for Just over $5000 and the lens at $3900 thats a rather expensive kit. The Lens was really nice and the amount of View you got at 11mm on the full frame body was really amazing, I did like that. This shot was taken with the 5DSR and the 11 to 24 mm at 24mm. The amount of detail you get out of the 5DSR was pretty impressive as well and I took a few shots at the wider end and then zoomed in on the screen and the detail was exciting. I shot both these bodies hand held so no doubt would have been better still if I fitted the tripod plate. But still happy as a test round. This one was using the speedlites again and in both cases used my Youngnuo Wireless flash triggers with no issues at all.
This shot was using my 7DmkII and the Sigma 150 to 600, so back to my old gear for this shot, would;t have had time to change lenses to the 5DSR at the time.
For this shot I again tried out the 100mm Macro lens on the 5DSR This time at f9 still a daily shallow depth of field at this distance so if I was set up not the tripod I would have had a go at focus stacking these shots.
That was the end of the Canon event shots, I managed to take around 182 shots from the morning, but to be honest I think the better shots of the morning were the Kangaroo paw and the Noisy Minor both taken with my existing gear. So Maybe best not rush out and put down some dollars on the 5DSR just yet. I'm sure given time I'd get use to them as I didn't get to set them up the way I have my ones, so part of it comes down to familiarity of the gear but for now the 11 to 24 mm lens was very nice and the resolution of the 5DSR was also good, but think i'll hold off for a while yet and see whats around the corner with new 5D mk 4 and 6d mk2 predicted some tim next year. the 60D I use now is getting a bit old and the ISO performance is now where near wha the modern ones are at like my 7dmk2. but since its mainly used on mushrooms with sppedlites and has the articulated screen which the 2 bodies I tried didn't have I'll be sticking with that for a while yet. So the morning was good got to try some new gear and walked away thinking what I have is still good enough for what I do. Mind you a full frame body would be handy for the coming weekend.
In the afternoon I returned to the gardens to see if I could find any mushrooms as I didn't have a shot for the mushroom group on G plus. And After a week of rain I thought there was a pretty good chance of finding something. Turns out I could only find one and that was a tiny little one and a little chewed about. But still managed to get a mushroom shot for the day, this one was not plreccessed using selective colour thou it appears that way it was done using my two speedlites as normal the shot below this one shows the actual set up of rah shot and also gives you an idea of the actual lighting conditions. You will note a few drops of water on the lens hood so you can see there was still a few showers about when I took this shot.
​
So thats it for this week,a bit of fun testing some gear that is some what cost prohibitive but still worth while having a go with it. Helps put the grass is always greener myth to rest for now.
Thanks for dropping by this week hope it helped some out there. I recommend any one gets the chance to try gear like this in the field to take it up its a good opportunity to see just what your missing and if you really can take your photography to another level by changing gear. fro now looks like not. We'll see about that in a few months time if the new bodies start to come out form Canon.
​Thanks for dropping by this week.
Glenn.