This weeks blog is a walk though of some of the shots I took in Saturday in the Australian Botanical Gardens, Mount Annan. As usual I started along the Stolen generation walk in the gardens. This ones a Varigated Fairy-wren (Malurus lamberti) the main difference between this one and the superb is the brown patch on the wing sea these have more black on their fronts. This one was hopping around with a small fly in its beak looking for more.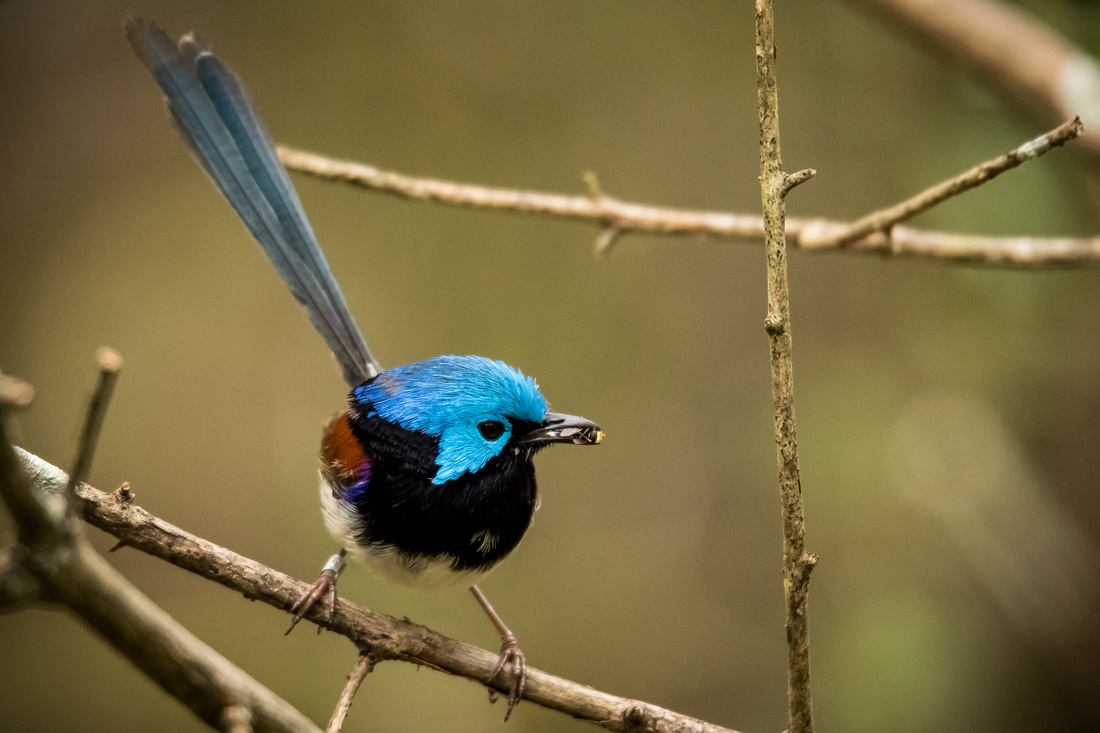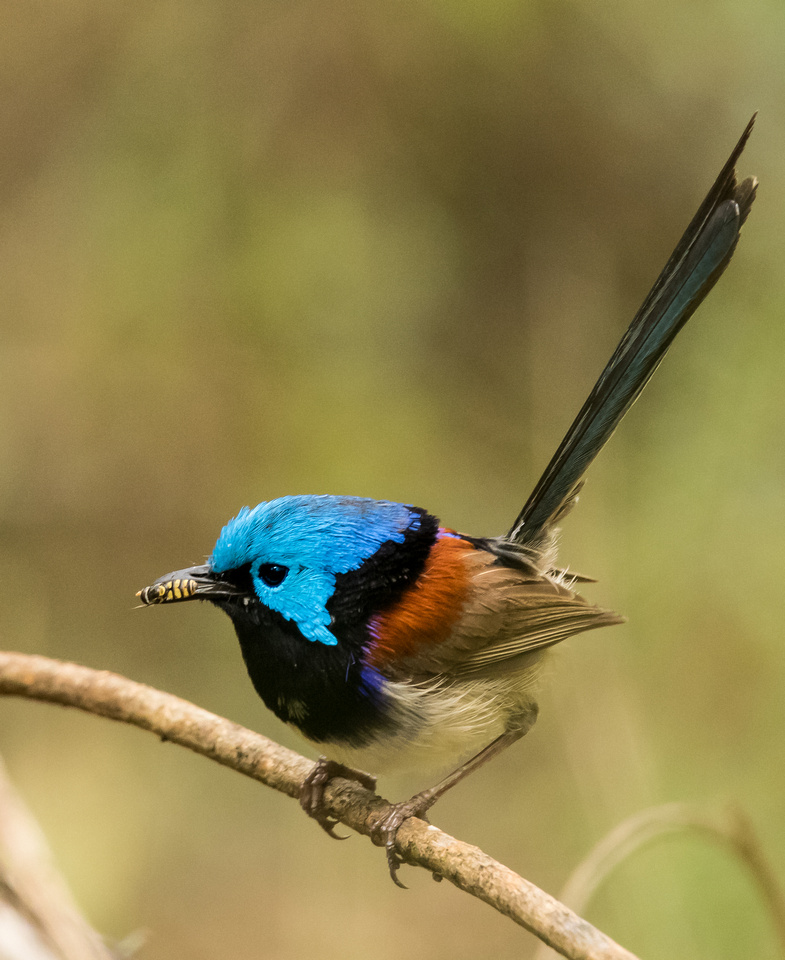 The Last few weeks there has been a Nankeen Night-heron (Nycticorax caledonicus) in the trees opposite the plant bank this week was no exception these ones even though punched up high within the trees sit takes off if yo get to close, this was the best I managed this week. Getting closer each week but still not a 100% clean shot.
From there I drove up to the Wollemi walk of Discovery to see if there are any Mushrooms about and managed to find this one, This is a tough little mushroom not soft like some but like string cardboard.
From there I went off to the connections gardens and had a walk around there to see if anything of interest was about, there was a few flowering gum trees out, this is one of the.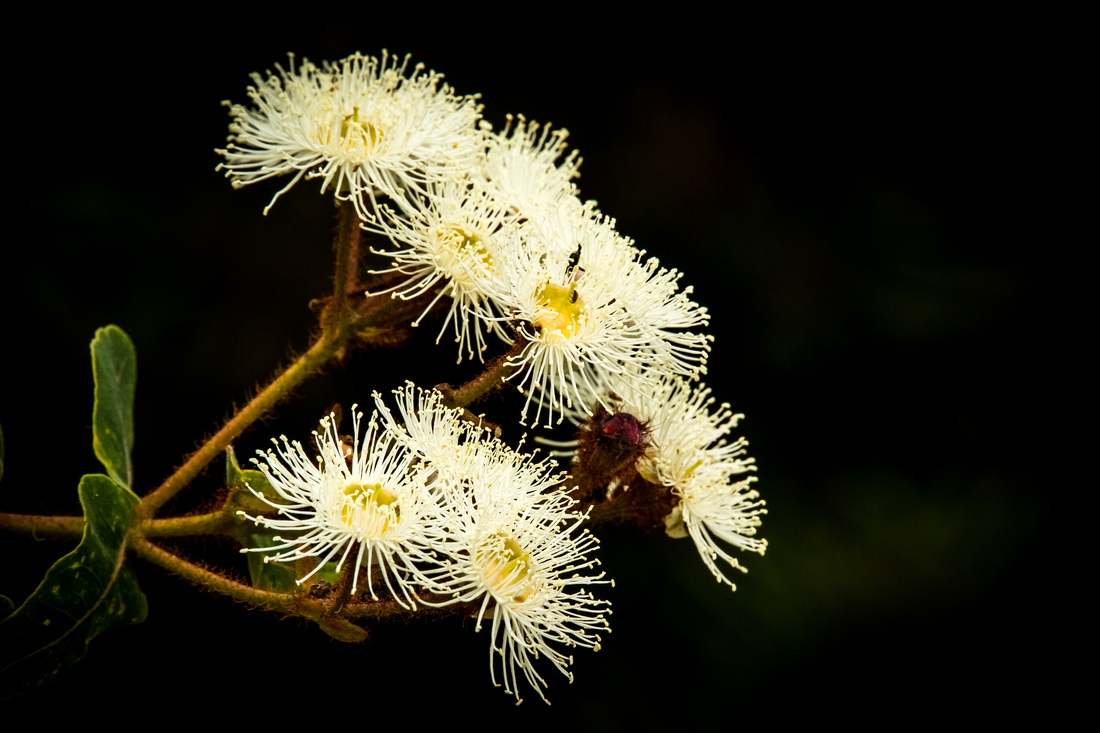 I then walked down tot eh lakes and near the lakes there was a camp of Yellow Kangaroo paws out in flower and this Noisy Miner (Manuring melanocephala) was having its evening meal before dusk.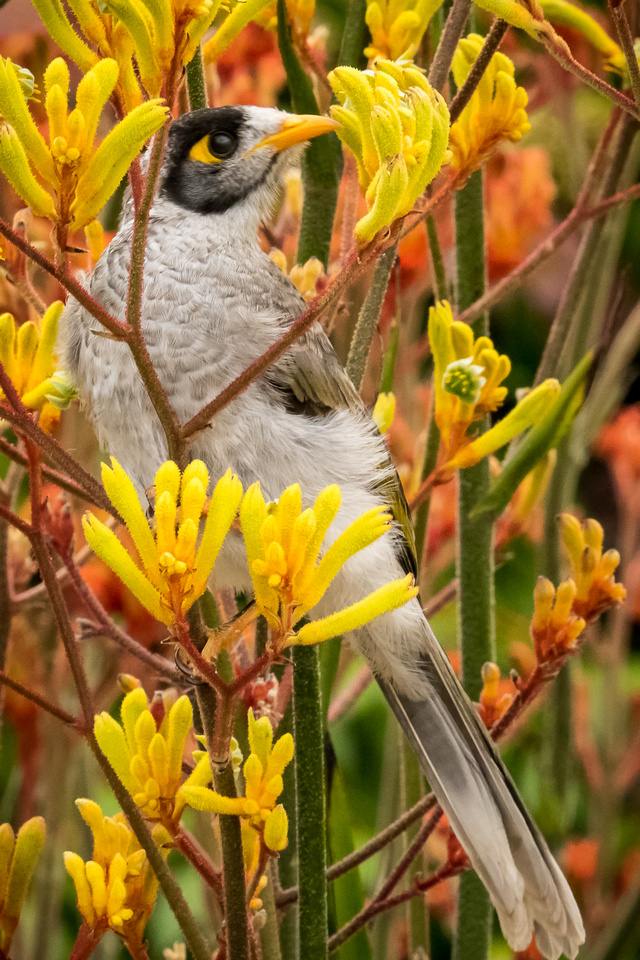 As I was making my way back to the car with only about 15 minutes before the gardens close I found this little mushroom so quickly set up both flashes and took a series of shoots at varying focal plains, this one is focus stacked to giveth increased depth of field.
The last corner of the lake had a small family of Australian wood duck (Chenonetta jubata). So here are the las two shots from the day here.
Thats it for this weeks shots from the gardens. Hope you liked them.
Be back next week with more shots. Thanks for dropping by my Blog.
Glenn.