This weekend I made several trips to the Australian botanical Garden's, Mount Annan. I started on Friday as Saturday was predicted to rain, so the first few shots are from the Friday.
As I drove into the gardens and was passing the first lake there was a small flock of tiny birds that flew in front of the car they had bright Yellow tails so it appeared as they flew, So I pulled over in the parking area and walked back to the lakes edge where I caught these shots of Yellow‑rumped Thornbill (Acanthiza chrysorrhoa) They were patrolling the lawn looking for small insects.
From there I went looking for Mushrooms so I had a weekly shot for Saturdays posting on google plus. I found this one in the connections gardens, quite a large one about 7 cm across. This one was lit with two speed lights. Both lights are opposite each other and about 90 degrees to the camera.
Another day as I drove into the gardens before I go to the first lake theres a small water hole with a few gum trees growing around it, but what caught my eye was something on the powerless so I stopped to see what was there, glad I did. As you'll see in a minute.
This pair of Rainbow Lorikeet (Trichoglossus haematodus) seamed to be looking for a nesting hollow and were going over all the hollows in this old gum tree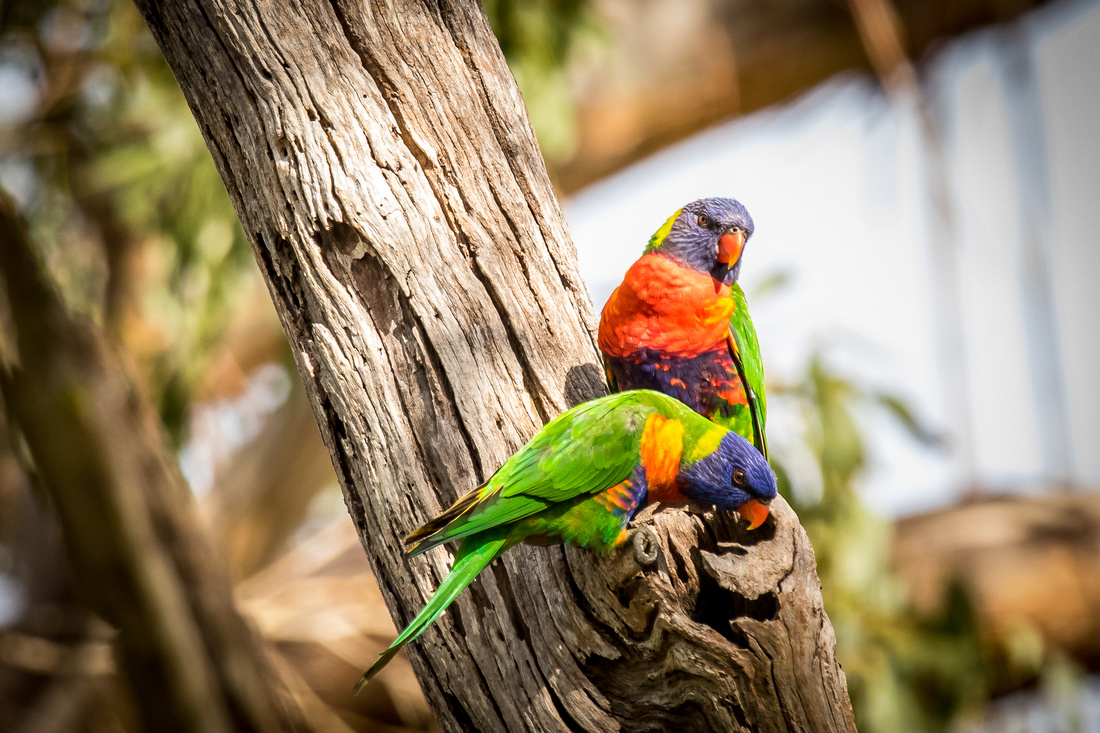 At the same time this pair of Red‑rumped Parrot (Psephotus haematonotus) were quite content to just sit there and watch the day go by.
On a near by high voltage power line sat this Black‑shouldered Kite (Australian Kite) (Elanus axillaris). I spent about an hour in this location and the whole time it never moved for its spot on the wires, I'll keep an eye out for this one in future they're know be be in the gardens so I'll have to see if I can get a closer shot than these two.
In this shot the eyes look a bit like the classic Alien eyes from the old films to me.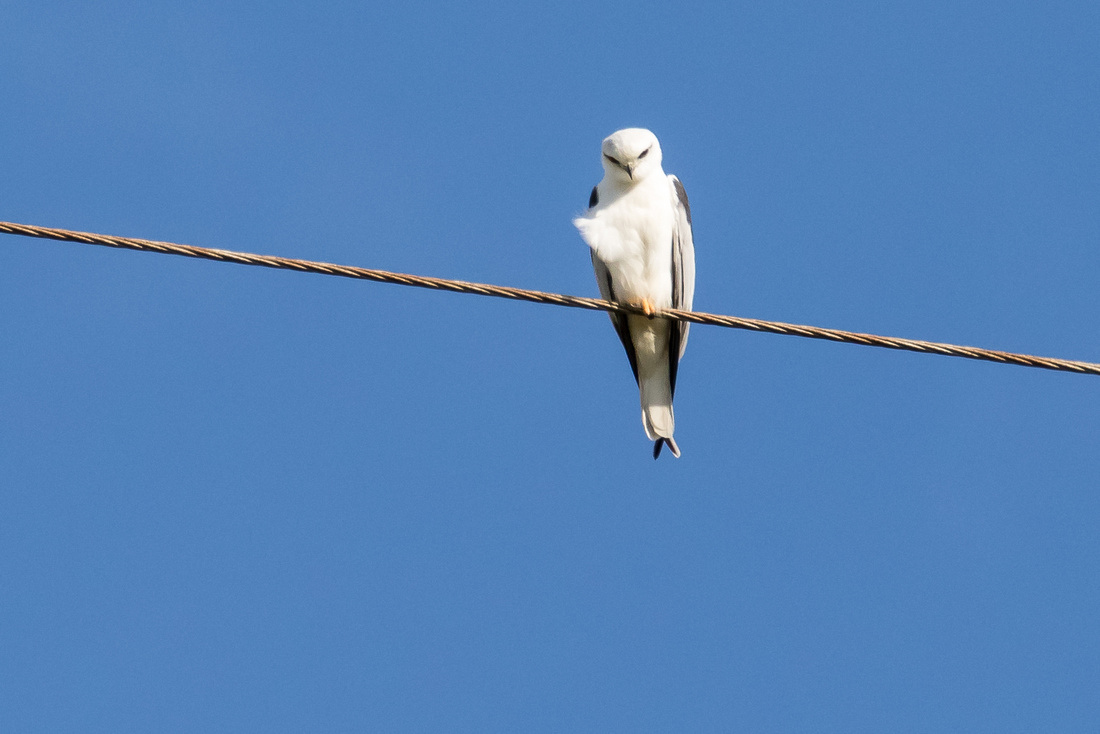 These small group of trees here had so many different birds there even a Sulphur‑crested Cockatoo (Cacatua galerita) just sitting there in the shade.
Also in the same tree was a little Galah Cacatua (roseicapilla) dosing in the shade.
After waiting for a while for the kite to move on and nothing doing gI decided to head off to see what mushrooms appeared after the rain the other day, when I found this little one up around the wollemi pine walk of discovery, I've never seen one like this before, all spiky and a very definite donut shape to it as well, I took quite a few shots of this one with various lighting on it, this was the one I like the best out of them all, very unusual well it was to me, never seen one quit4e like this one.
I then drove back around to the connections gardens had a walk around and found this flowering gum tree just coming out and got this shot.
From there I walked around to the road between the two main lakes and took a few shots of the various water birds starting with this Little Pied Cormorant (Phalacrocorax melanoleucos) as it flew over head.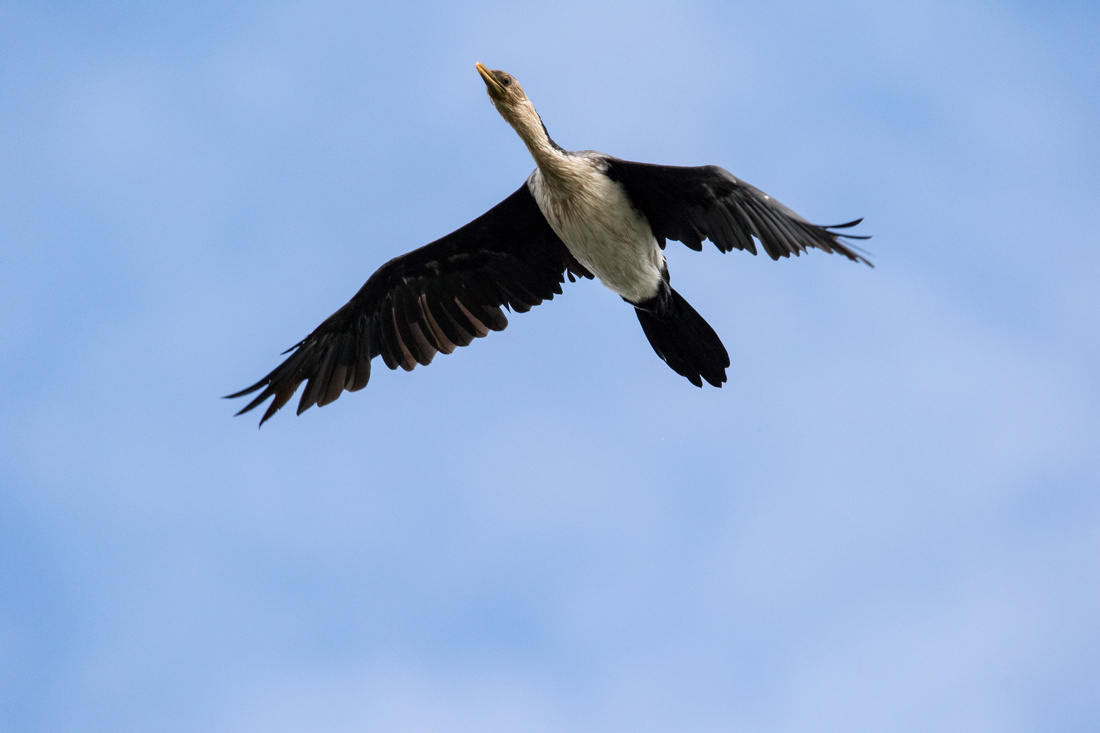 This little Australasian Grebe (Tachybaptus novaehollandiae) was getting quite territorial and was chasing off another, the second shot shows her charging a rival.
Lastly there was a lone Royal Spoonbill (Platalea regia) wading along the banks of the lake before it took flight to the small island in the middle of the lake.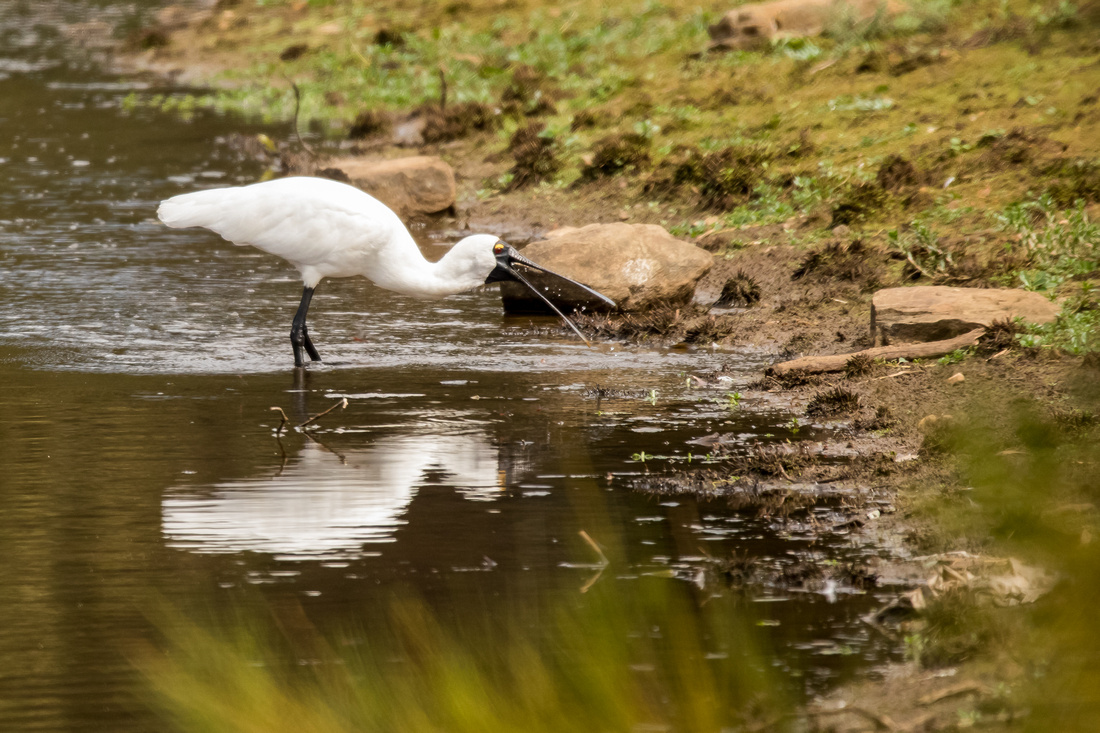 ​Well thats all for this weekends shots, Hope you enjoyed them if your new to this blog I try to post a blog post each week of the weekend shots I take and how I get them, sometimes some behind the scenes shots explain how I get the shot, feel free to have a look around the site.
​Thanks for dropping by.
Glenn.