This weeks blog post is again a walk thought of the shots taken on the weekend in the Australian Botanical Garden's Mount Annan.
​The first shot was taken in the woodland area these little mushrooms were nearly completely berried in the leaf litter and were hard to spot a few leaves moved out of the way and this was the result a passing ant dropped in to see what all the fuss was about.
While taking the above shot I had an audience of a Yellow faced honeyeater (Lichenostomus chrysops) just checking to make sure I behaved myself.
​A bit further a long was this Black faced cuckoo-shrike (Coracina novaehollandiae) This one was a bit higher up in the tree tops so not the best quality.
In the small dam opposite the plant bank was this White faced Heron (Egret novaehollandiae) Hmmm seams to be a trend here this week all the birds names are a colour of their faces so far.
OK nearly this one is a Grey fantail (Rhipidura albiscapa) colour right but wrong end of the bird this time.
A small flock of Red-Rumped Parrots (Psephotus haematonotus) were feeding on the days outside the plant bank heres a couple of shots of these, again going with the colour again for the birds for the week with the naming.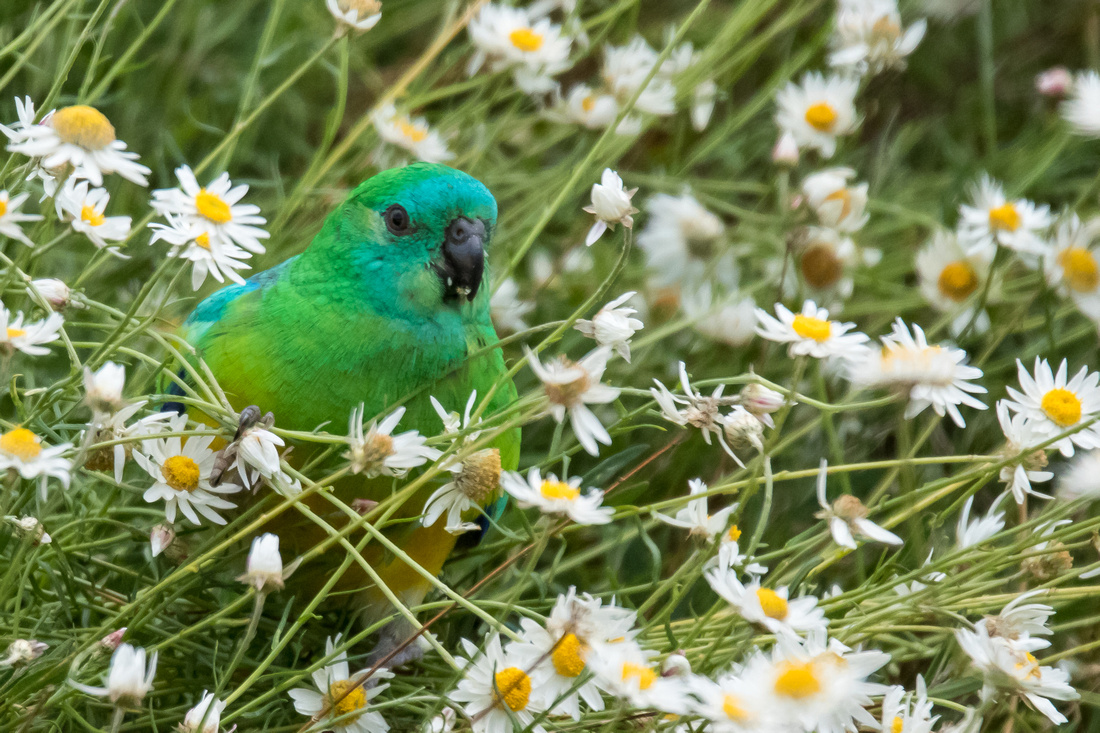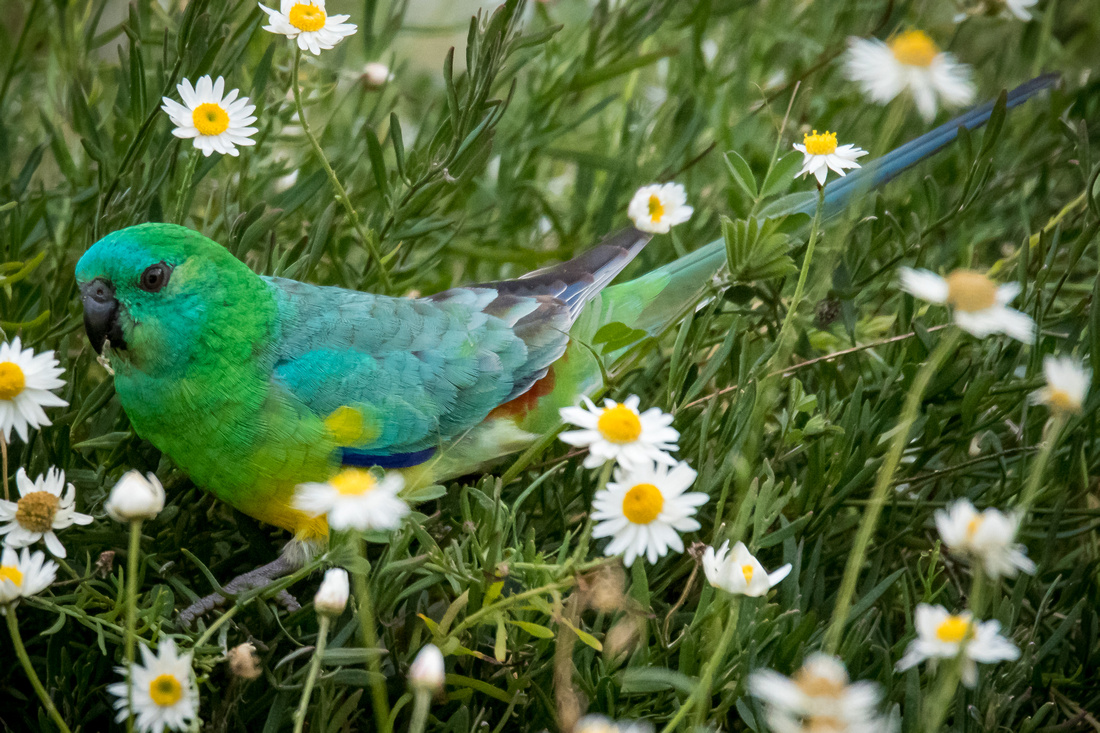 A walk around the plant back showed up these small ferns growing and the light was just catching them nicely so this show showed off the bright light green of the fresh ferns.
From there I drove around to the connections gardens where the paper days are now in flower so theres a shot of one of the main flower beds there, the ones after that were singling out three pink flowers amongst the see of yellow ones.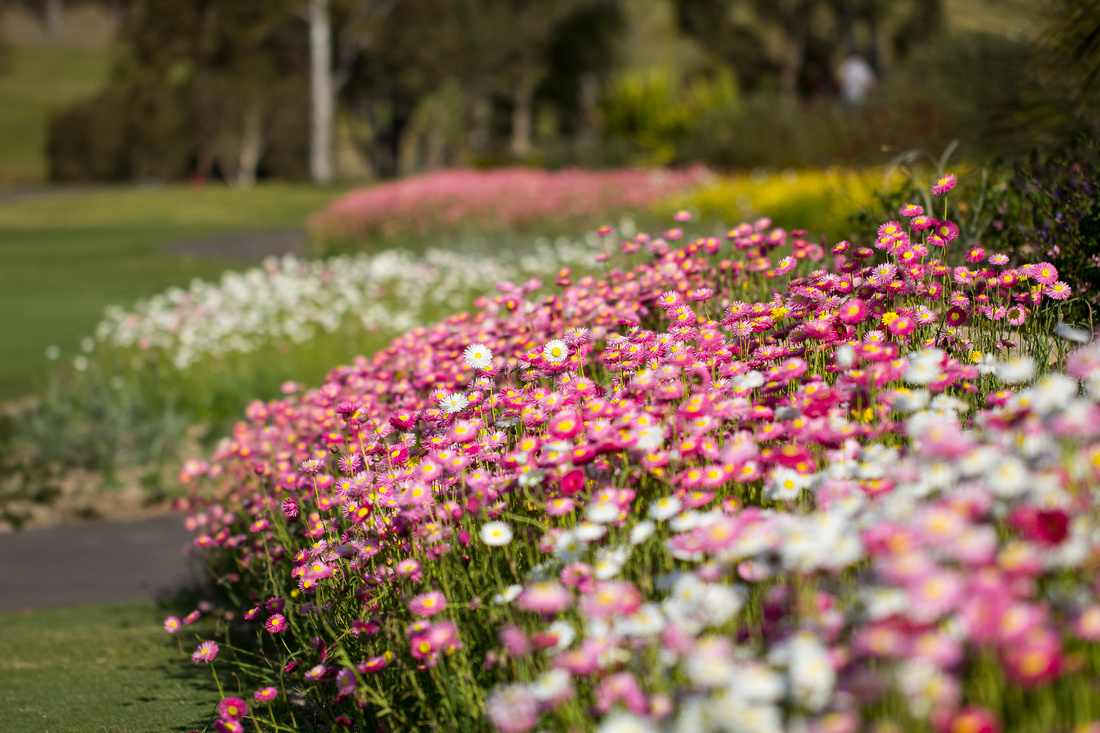 ​I walked up the top off the connections gardens and found a few Eastern Rosellas (Platycercus eximius) feeding on the ground.
​Beside the Rosellas was a small group of Long-billed Corellas (Cacatua tenuirostris) also getting there final feed for the day.
The last shot for the day was going back to the start a gain a mac shot with an ant, this time a small Geraldton Wax flower that had an ant feeding on the nectar.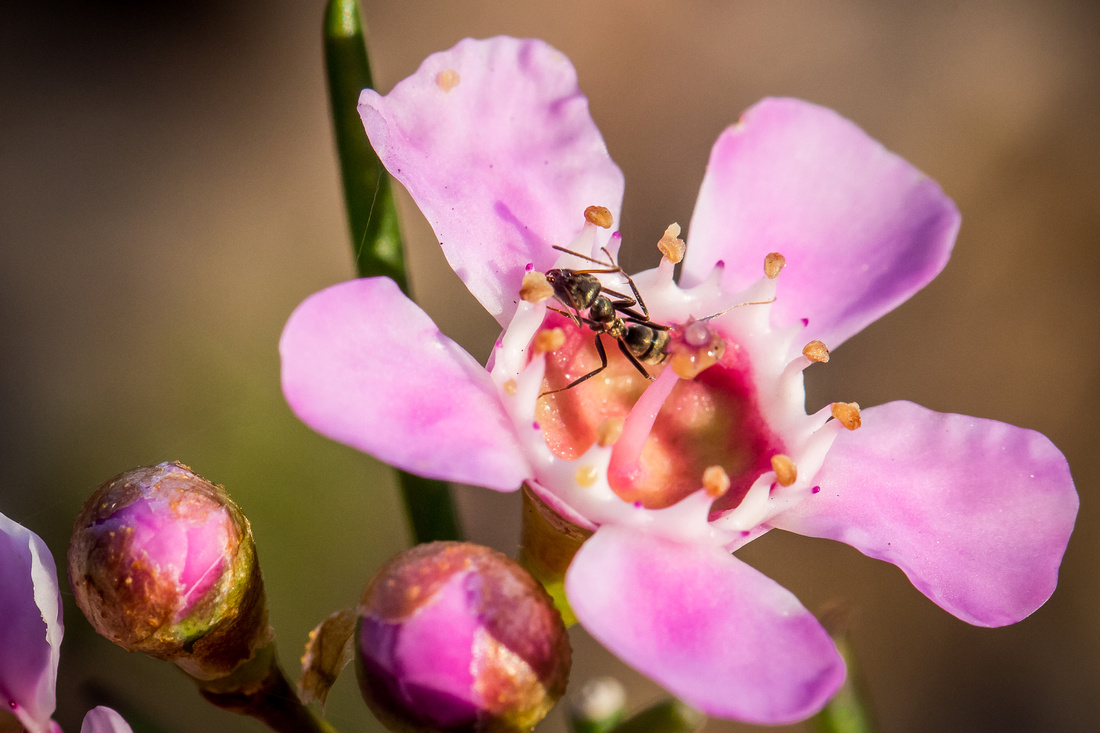 ​Thats it for this weeks shots from the Australian Botanical Gardens, Mount Annan, hope you liked this weeks shots, I'll be back net week with shots from the week.
Thanks f0r dropping by my blog.
Glenn.