This weeks blog post is a walk through of the shots taken this weekend in the Australian Botanical Gardens, Mount Annan.
This first shot was taken pretty mush were I pulled the car up, as I got out a small group or Eastern Rosellas (Platycercus eximius) were going from tree to tree, this was the best I managed they don't let you get too close to them, so still working towards a good shot of one of these. Their bright colours makes them easy to spot as they dive from branch to branch.
Next up is the first of a few mushrooms I found this weekend, this one was a smaller one.
This next one was a little further along and it wasn't till I got it on the big screen that I realised you can see the spores falling for the cap, these are back light from the rear speedlite.
While I was taking the last shot I had the second Camera set up on the tripod and as it happened a Golden Whistler (Pachycephala pectoralis) landed on a branch only about 3 meters away so I managed to get a few nice shots of this one.
In the same place a small group of Superb Fairy-Wrens (Malurus cyaneus) can through and also got quite close so I got these shots as well the depth of field could have been a little greater on these two, in both cases the eye is spot of but the depth of feed let these ones down a little.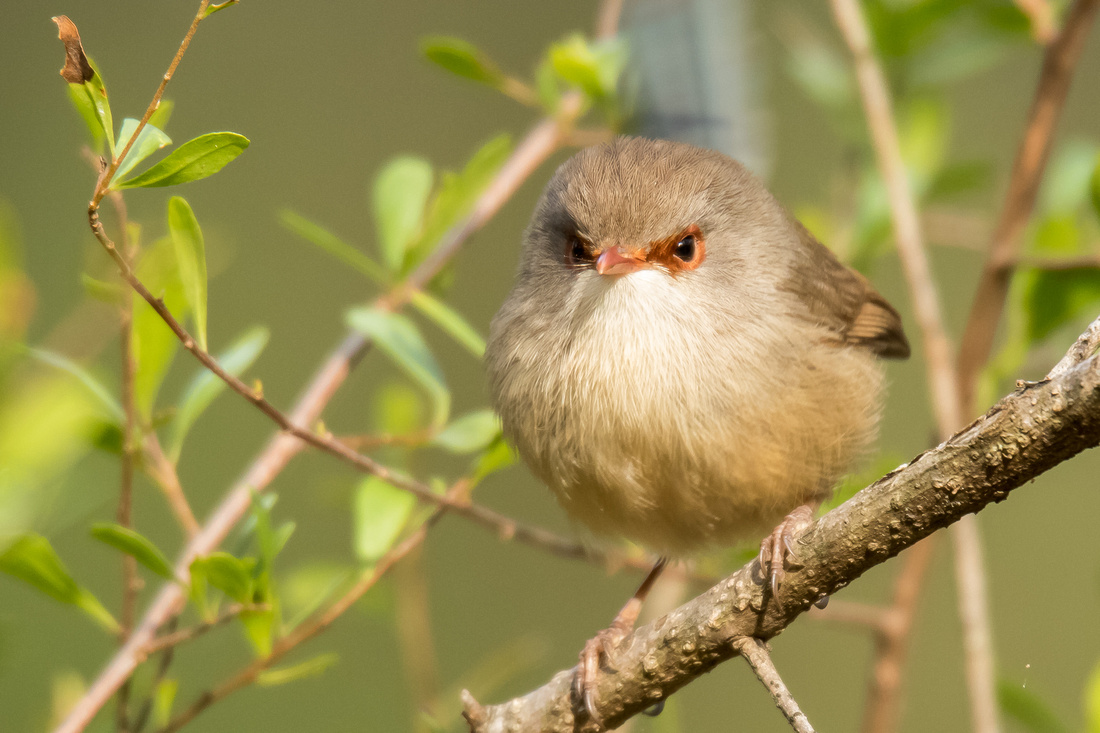 Further still along and the White Faced Herons (Egretta novaehollandiae) are still around the small dam opposite the plant bank, ago a nice shot with a good still reflection.
A couple more mushrooms from the day both of these are focus stacked to get the depth of field.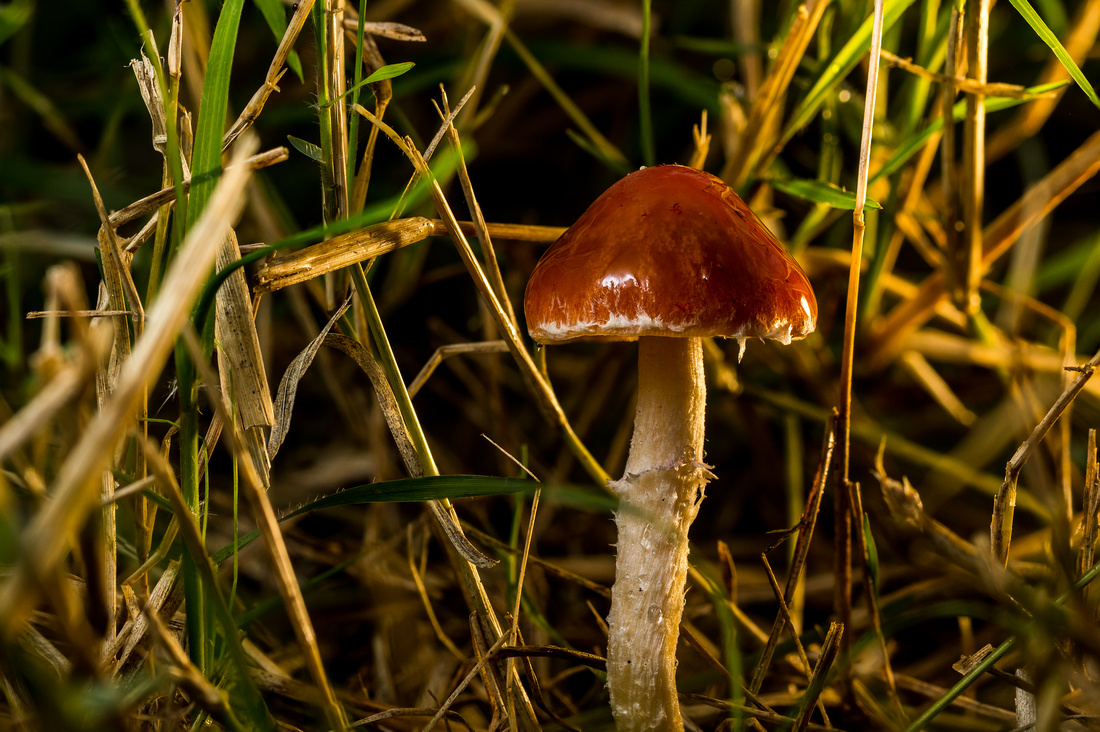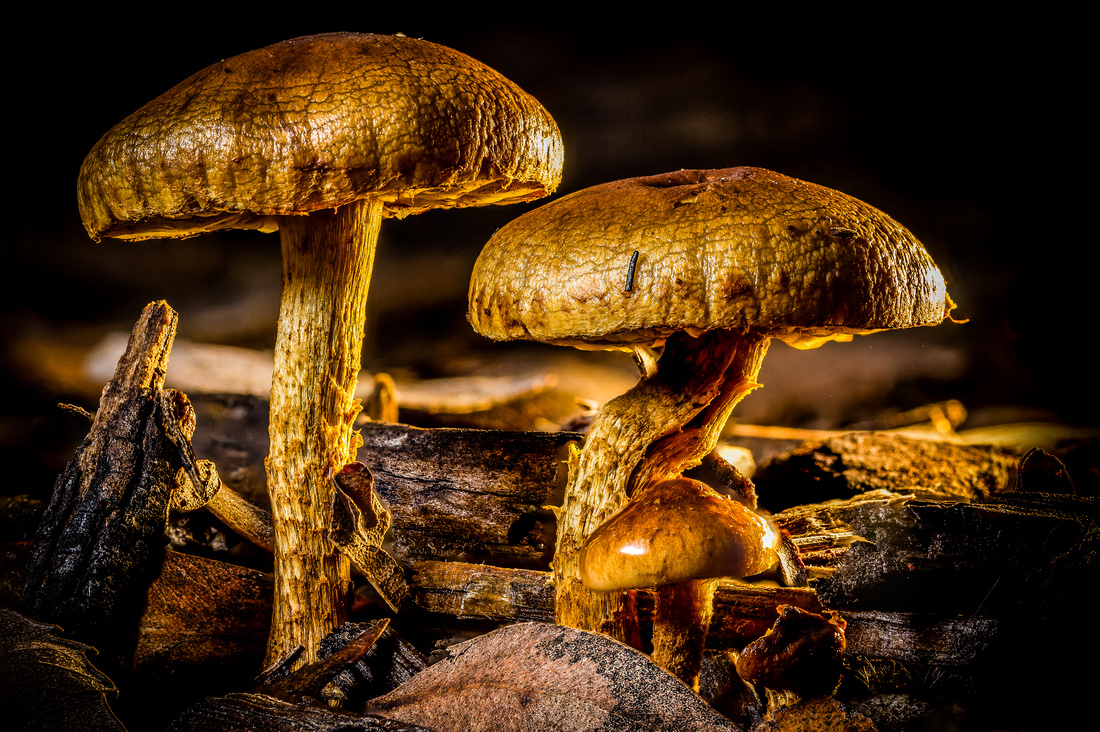 After the Mushroom shots It was starting to get on so I headed down to the lake to see what was going on there and found this Australian White Ibis (Threskiornis molucca) circling the lake.
The last three shots for this week was a juvenile Little Pied Cormorant (Microcarbo melanoleucos) The first one is with it in flight.
This one shows it n a determine walk to its next spot.
The last shot was a nice close up as he sat on a bench and allowed me to get quite close to it.
Thanks for dropping by my blog this week another good week with a few decent shots so happy with this weeks effort.
Be back next week with what I manage to find.
Glenn.