This week's blog is again a walk though of the shots taken last weekend in the Australian Botanical Gardens, again this week not so much in the way of Bird shots but a good collection of mushrooms again this week.
​First up as I drove into the Gardens I spotted a black shouldered kite above the grasslands in hover mode, but by the time I parked the car and got the camera out there was no sign of it, but I did manage to get this Willie Wagtail (Rhipidura leugophrys) as it hunted along the road.
Again there was a lone Hoary-headed Grebe (Poliocephalus poliocephalus) causing the lake. Other wise pretty quite bird wise this week in the gardens.
To make up for the lack of bird life again there was no shortage of mushrooms to be found at the moment these seems to be quite a few of these orange ones popping up, As usual these images of the mushrooms are taken with the Canon 60D where the articulated screen really helps with the low shots, two speedlites for the lighting and some with the added small reflector to add some additional fill light, and then processed in lightroom and focus stacked in photoshop from several images to get the depth of field.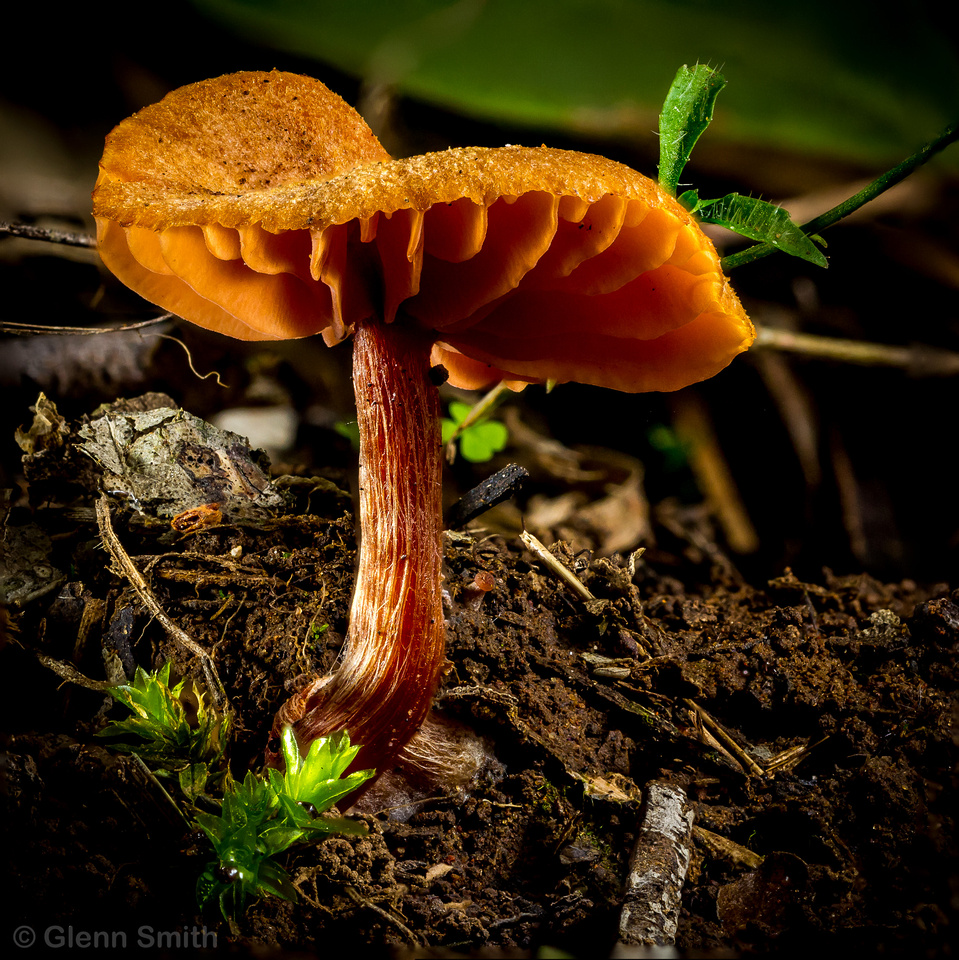 With no luck chasing down birds this week I tried some flower shots this first one comes with a bonus Bee. Mind you not so much flower more a Bee shot actually.
This one I thought I'd play with Topaz with and see how it came out, using topaz Impressions2 this one came out pretty much like a painting, easy to see where they got the name from Impressions. vEry much like the impressionist's paintings.
This next shot I tried an attempt at focus stacking only this time hand held. Looks like I needed just a few more images at the far focus point as the very back petals are just out of focus just. But Photoshop managed to alight all the shots even hand held so looks like a workable solution in the future.
Again I had a play with topaz with this one as well a different style this time, not as happy as the easier one with this one, but still something different. Still working this out and have;t really settled down on a definite style with this yet, but it will come.
Thats it for this weeks shots from the Gardens, Be back next week wth more.
Thanks for dropping by my blog.
Glenn.