This weeks shots is again taken in the Australian Botanical Gardens, Mount Annan, South west of Sydney.
As I've done nearly every weekend, I spend a few hours walking through the Australian Botanical Gardens Cameras at the ready to see what Birds and Mushrooms I can find.
This first shot is of a Black-faced Cuckoo-shrike (Coracina novaehollandiae) This one was a fair way away so the shot is fairly heavily cropped in with the added distraction of the small sick across most of the bird so all up not a great start to the day.
I walked along the path and eventually came the the grass area opposite the plant bank, where I found this little female Superb Wren (Malurus cyaneus). This one was a lot closer only say 10 meters away so a lot cleaner shot. The birds in clear focus and nothing in front of her so much better compared to the first one of the day.
Around the plant bank in the grass area there of late there's been a few mushrooms growing there so I headed that way to see what was about. Before I got there however I heard the call of a Rose Robin (Petroica rosea) so set about seeing if I could find this one. Managed a few shots over the last few weeks of these nothing to good, so was hoping to improve on the last few attempts.
I set up in the grass area between the road and small dam besides the Sheoaks. It didn't take long for the little robin to come bob bob bobbing along.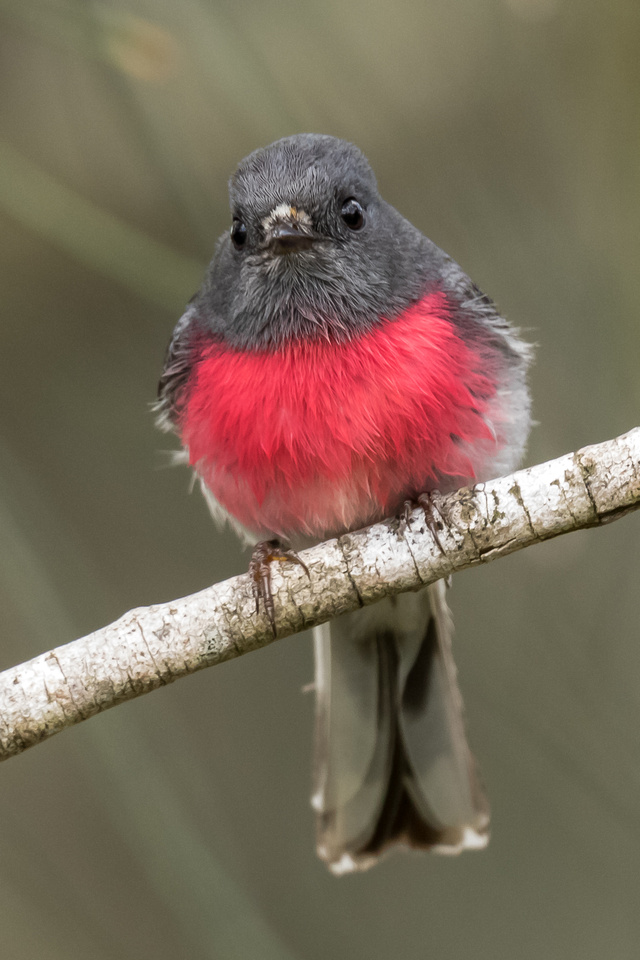 I managed a few decent shots of this little guy as he went from branch to tree and around the place. A few nice detailed shots this time.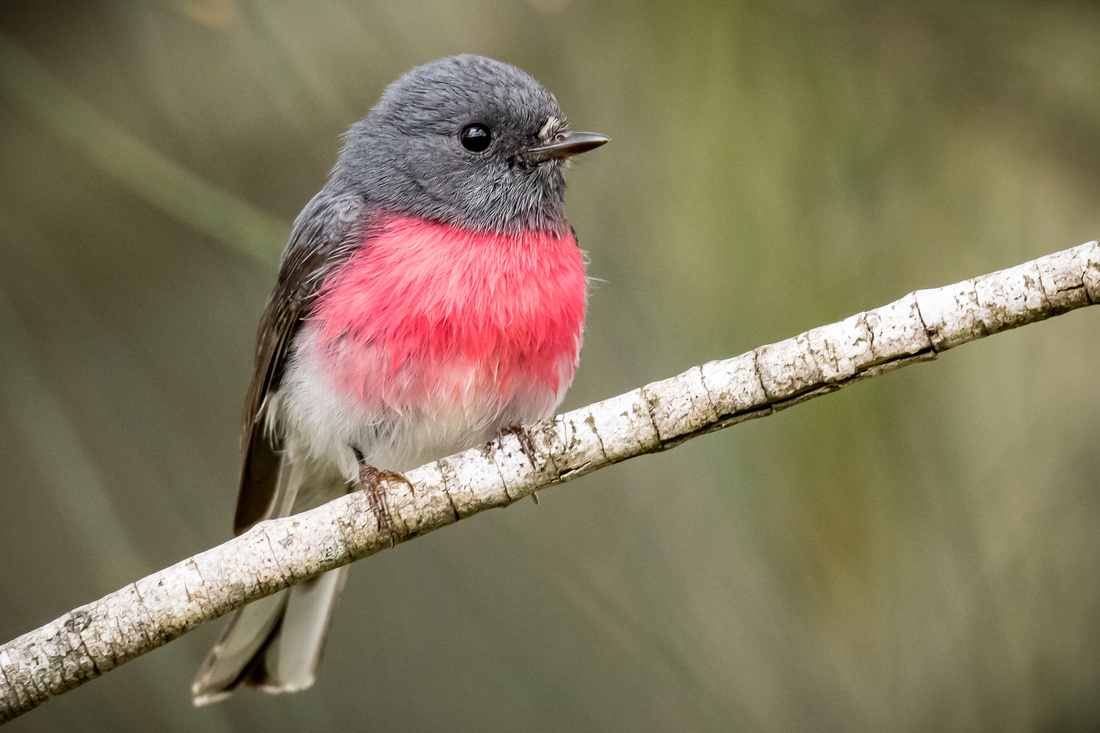 From there happy with theres I headed of to the connections gardens where not to be left out a little Eastern Yellow Robin (Eopsaltria australis) was also in posing mood for me again a nice clean shot, of this little one.
This next one I've been trying to get a clean shot of for some time now, and finally managed to get a complete shot of the Eastern Whipcord (Psophodes olivaceus) This are usually well hidden in the bushes or far to quick, this tie I managed a complete shot and pretty much no motion blur which is what I usually get of these ones. So not the best but happy with this one, The best I have of one of these so far today.
The last shot for this week was the mushroom shot for the week, three little Mushrooms all growing in the wood chips in the garden beds. Same set up as usually two speedlites, Canon 60d on the ground with the 100mm f2.8mm Macro.
So thats it for this weeks shots, Not sure how this weekend will go, been a little under the weather with a bad cold come flu this week and the gardens are closed Saturday for an even so the whole gardens closed so we'll see if I'm up to heading out Sunday for this weeks shots.
Thanks for dropping by my blog.
Glenn.