The start of the new year is time to review my images again from last year and again select my top ten images of the year. Seems simple enough until you try and narrow down your images to only ten. I've now done this for a few years now and each year I can see how my Photography has progressed and see the way my style varies each year taking me on a direction I have no idea where will end. The Idea for this came from listening to Martin Bailey's photography podcast and each year Martin running through how he obtains his top ten and the difficulty it is in getting down to the final ten. https://www.martinbaileyphotography.com/2019/01/06/yearly-top-ten-selection-process-2018-podcast-645/
I can fully agree with that the final 20 images is really hard to get down to a final ten, but certainly well worth will, I've done this now for several years and each year I learn from this exercise as it shows you how to critic your own images. When someone else critics your images at times you don't always agree with them but when you critic your images to this level you certainly see your own faults.
So looking at the year I actually took fewer images this year than last, and didn't do much travel this year so most of the shots were close to home, in fact, two are in my home this year. This year also saw me participate in Canons Light Awards live photography events more on that later.
So let's get on with the review of the review.
First up is an image very early in the year, and the first of two mushroom shots in the top ten. These like most of my mushroom shots were taken in normal daylight, underexposed and lite with two off camera speedlites. Really happy with how this one turned out and taken early in the year set a high benchmark for the rest of the year. Most people are surprised when they see these especially when they see me taking a shot, and they realise that these are not taken at night.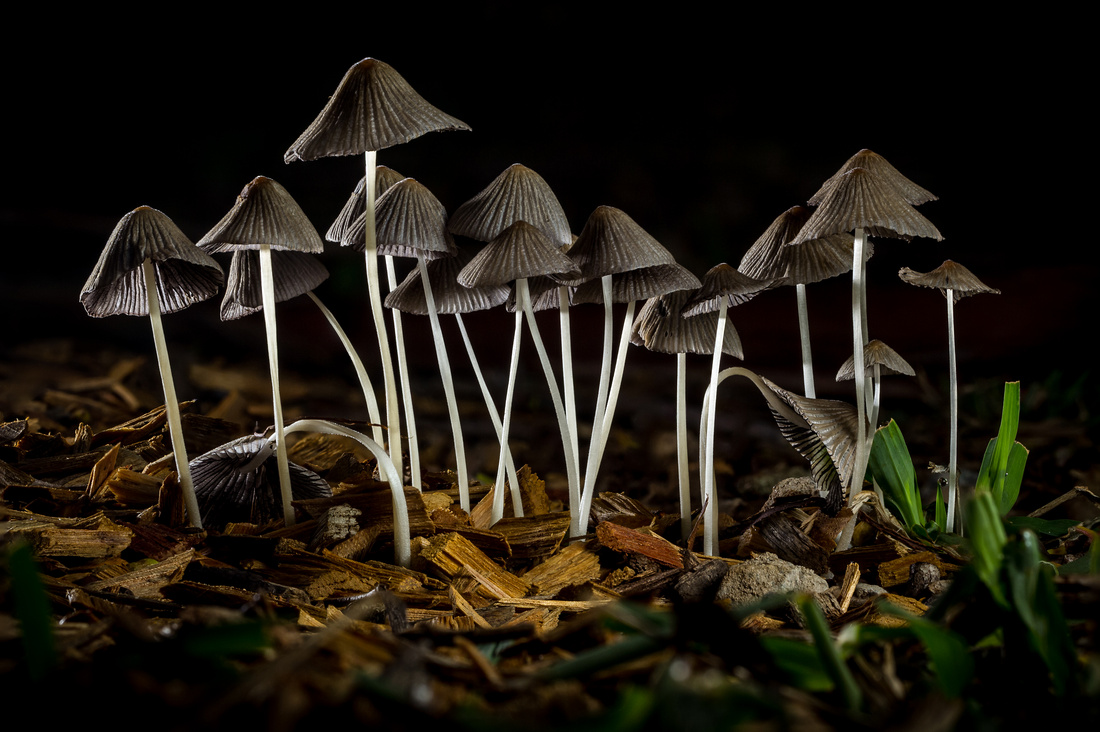 Next shot the second Mushroom shot in my top ten was taken down in the Robertson rainforest. a small nature reserve just off the main road of Robertson, this one was shot during an outing of the local Bird facebook group Macarthur birds https://www.facebook.com/groups/1581964245377794/
an active and very friendly group of Bird enthusiasts with quite a few interested in photography. This was an example as described above where a few of the group actually saw me take the shot and were amazed at the final image. I've even got a few shots taken of me taking this image by the group. This image became my favorite Mushroom image of the year.
Throughout the year I found myself at a few Canon events. Canon released the M50 Mirrorless camera earlier in the year, and the local Camera shop Macarthur Camera house. https://www.facebook.com/macarthurcamerahouse/
invited me and a few other local Photographers to the release of the camera with Canon, So I got to shot the camera for a few hours at an Island in Sydney Harbour, before the camera was officially released. The event was held on Cockatoo Island an island in the middle of Sydney Harbour which happened to be where I had my first job as an apprentice in the 1980's when it was a working dockyard. The Dockyard was closed down not long afterwards, but open long enough for me to complete my Apprenticeship. We got to play with the Canon M50 for a few hours then hand them back, I had also bought my own cameras along so this shot was taken with my 5dMk4 taken of one of the tunnels that cut thought the island. The Island was a Naval dockyard for many years and also has some of the early convict structures of Sydney's early settlement. This is one of my few shots I've played with Black and white, I tent to use colour more times than not but seem to be drawn to black and white when shooting older buildings. Happy with how this one processed.
This next shot was taken again close to home in the local Botanical Gardens, The Australian Botanical Gardens at Mount Annan, https://www.australianbotanicgarden.com.au about ten minute's drive from my home. The last few years I've been trying to capture an image of every known bird in the gardens, the gardens have a bird list of 185 known birds to visit the gardens so far I'm up to 144, so still, a few to capture yet. The gardens also approached me a couple of years ago asking if I was willing to run some photography workshops for them, not having every ran a photography workshop before at the time I thought about it but a few months prior I actually attended a workshop by one of Australia's living icons of Photography Steve Parish, https://www.steveparish-natureconnect.com.au during the workshop at the end he told me my next step in my photography journey was to run a workshop or two rather than attend them, so taking his advice I agreed to the gardens offer, since then I've run workshops for the last few years for them now, covering from Beginners workshops to Bird photography workshops and even some Children workshops when I encourage children to be into photography, they usually don't need too much encouragement. The gardens are a great place for photography. This shot is of a White-necked Heron in one of the many lakes within the gardens.
During the year Sydney has a festival of lights each year called Vivid where a lot of Sydney's famous landmarks are light up with various lights and light painting along with no shortage of sculptures. and art installations, A great opportunity for photography however also very popular so its Sydney at it's busiest, so if you don't like crowd and I really mean high-density crowds it's not the place for you, but certainly worth a visit if you have never been before. https://www.vividsydney.com. The local Camera shop again the Macarthur Camera house in conjunction with Canon Australia ran a photo walk during vivid with everyone on the walk encouraged to submit their best image with the winner winning a ticket the NSW Canon light awards event. I submitted an image which didn't make the top ten cut this year, but was in the top 20, https://www.instagram.com/p/Bjj8jXjHyhP/The camera shop judged this the winning shot for the night so I got the ticket to the light awards, which I probably wouldn't have gone to otherwise. The light awards are a Canon even over two days the first half of the first day is a master class where you select a particular field of photography and are given a master class along with about 100 other photographers, in this case, I could have picked Landscape, Lighting Travel photography or Portraiture, I decided since I was pretty much self-taught in lighting, other than podcasts, to give that a go. We were then given a brief to shot an image using conditional lighting of an everyday object where each light source had to have a reason to be there as part of the storytelling. We had 24 hours to get the shot process it and get back to the venue for the judging. There were about 400 photographers at the Sydney even. When we returned we were again split up into our separate groups and the images were all displayed on a full-size cinema screen (The event was held in a cinema complex) and critiqued once by one, it was worth it for that process alone, seeing how the Canon Master analysed each image its strengths and weaknesses. It turned out my image was selected the best in the lighting category, the other three groups were then bought into our Cinema and again all the images were shown this time all the images form all the groups The four Canon masters then had to argue in front of us why their image from their group was the best image of the four groups images. Nerve racking time. They quickly narrowed it down to two images and slowly went towards the landscape image, fortunately for my the Master of the lighting class was of strong mind and argued a final argument for my image and the other judges came back to my image. Which meant I won the NSW Canon light awards, a Big Wow moment for me. For that, I got $1000 voucher for the local Camera shop which went towards inks for my Pro1000 printer. I also won a trip to a mystery location yet to be announced for the years Grand final light awards with three other photography's from three other states. The image below was the final image I submitted for the NSW entry, Nine sperate lights were used in this shot one a Speedlite the rest torches, Two iPhones, pretty much every light source I could find in the house. Big thanks to https://linnetfoto.com/ for the Masterclass and pressing for my image.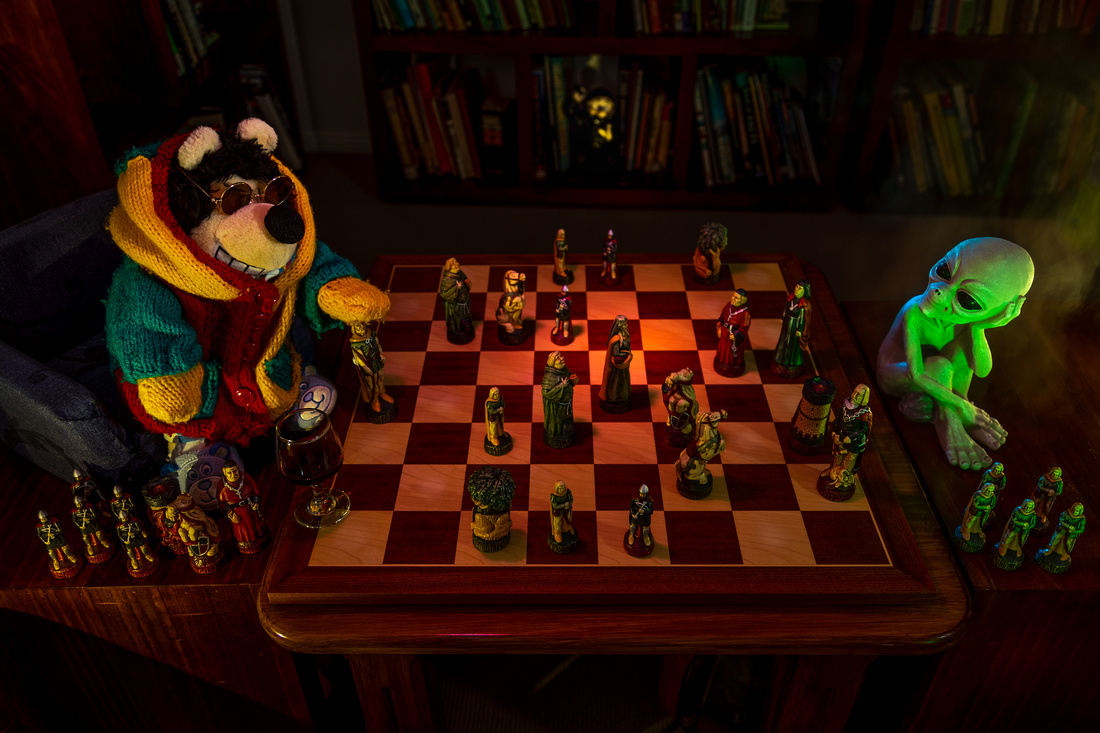 This next shot was taken in the gardens and is a Restless Flycatcher, this one was just hovering on the lookout for insects, I had a series of these but this one he just looked back at me making the image. He wasn't at all afraid and I managed to get within a few meters of him. Using a 600mm lens at that range certainly helps to blow out the background. Looking at the leading edge of the near wing this image to me almost appears 3D at times. A few of this year's images seem to have a 3D feel to them including some that didn't make the cut. Shot in the Australian Botanic Gardens, These are in the outer southwest of Sydney and there are many people who don't know of these yet they are the largest Botanic Gardens in the southern hemisphere.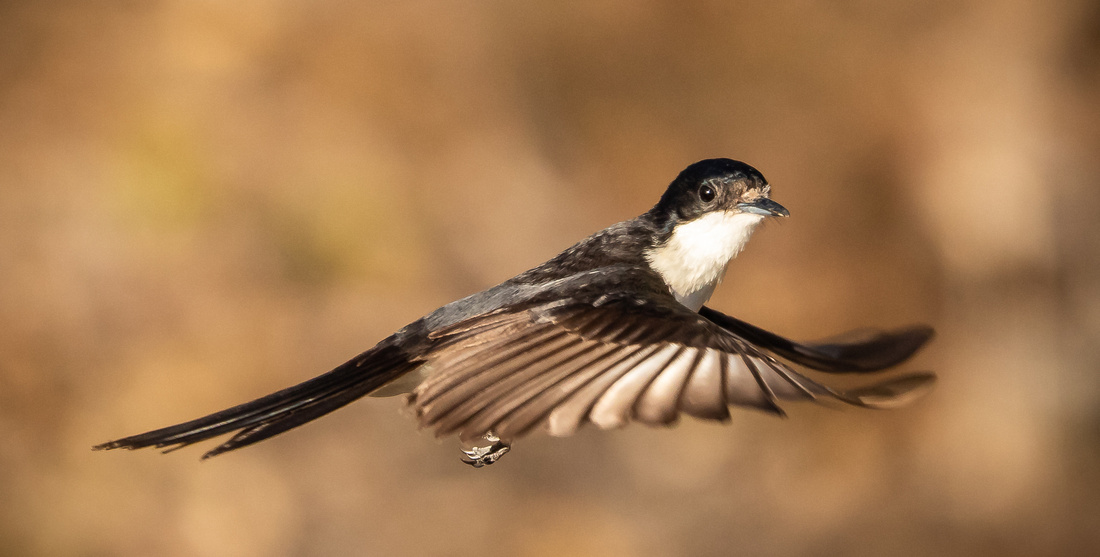 Next up and possibly my favorite from the year, though really hard to call that, Is this set of Waratahs. The Waratah is the State Floral emblem of the State of New South Wales. These were again taken in the Australian Botanic Gardens, Mount Annan, Taken in normal daylight but again using an off-camera speed lite, this time only one, but enough light to give shape and depth to the image, really happy with how this one turned out. Again I've done some additional processing on the leaves in this image which I feel really made the image, compared to the original unedited image. The trick is to not overdo it.

Only three more images left and next up is a Nankeen Kestrel, again shot in the Australian Botanic Gardens. The gardens have an amazing collection of bird life as mentioned above and there's always something to see and capture. the Kestrels hunt on the grasslands in the gardens in a couple of areas and in this case the wind was blowing a bit so this one was just sort of in stationary glide mode. I was able to predict where it was going to be and walked up the hill, Careful of my footing to avoid any Brown snakes, not something you want to be standing on, and just waited for the right moment again the 7d MkII and the Sigma 150 to 600mm Lens, did a great job of this shot, with the bird being correctly exposed the sky blew out but for images like this it doesn't worry me that the sky has blown out, the details the feathers.
As mentioned earlier By winning the State Canon Light awards I won a mystery trip with Canon for the grand final. A date was confirmed and I was told to be at Sydney domestic Airport early in the morning, which meant an early start for the day as an hour train ride to the station, where I was meet by Canon Ambassador Jenn Copper who gave me an envelope which revealed the location of the 24 hour challenge. So began a full on exciting weekend of photography starting with a few hour plane flight to tropical Cairns, one of the few parts of Australia I hadn't been to. We arrived and picked up a hire car and drove to the local Hotel which was to be the base for the event we were given our brief and then 24 hours to have four shots taken, processed, printed and mounted. No pressure of cause, oh the final catch, we weren't to take our own toys but everything was to be provided, We were given the new Canon EOS R with three lenses for the 24 hours so a new camera to get use to as well, everyone was on the same level there no one had used one so something to add to the mix. We were buddied up with a Canon Ambassador for the 24 hours to make sure we didn't do anything dangerous i.e. get too close to a cliff etc to get a shot. Make sure we didn't get fatigued driving to far etc. It was a great weekend here's a short Video Canon prepared afterwards showing what the event was like with four of use out and about.
https://www.instagram.com/p/Bq37T5cBDz-/?utm_source=ig_share_sheet&igshid=1t23bytnu88u8&fbclid=IwAR1_-qOseZ_HVkTT0OEKFAK0iu-llP-V6DXo1U545DhRqwibdBFe2FEOvHI
What the video didn't show was the temperate of 41 deg. Centigrade and humidity of 70% Great weather to be out rushing about. None of us were use to those temperatures and humidity combined. The 41 Deg wasn't a problem coming from Sydney we've just had several days of 44 Deg here. But the 70% humidity was something else, something I hadn't experiences since I was last at Darwin 30 years ago. The event was fantastic, I didn't win this time but received great feedback from my images, I had four very strong images I thought but they were a bit weak on meeting the brief, but I was happy with what I had and within the 24 hours was the best I could come up with so I was happy with what I submitted. The image below was my best from the 24 hours. One of the things that was missing from the supplied toys was a speedlite, but I made use of a headlamp to light this shot, I lit three of my four shots and all up I was happy with what I submitted.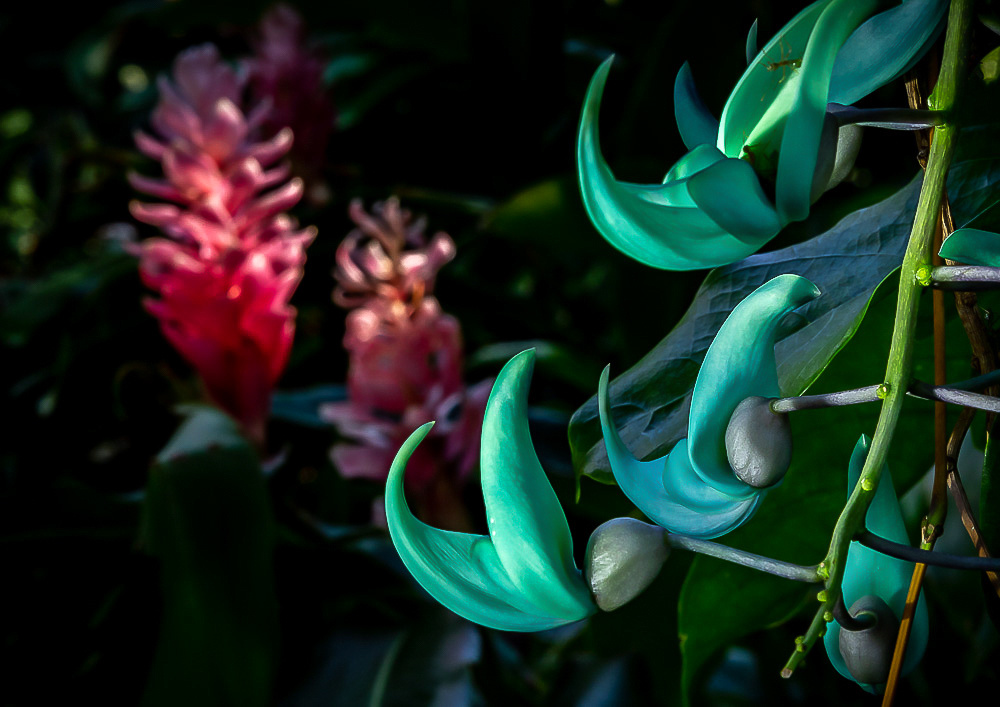 The final image is a simple image and maybe because its still so fresh in my mind I may have snuck in to the top ten, may have been the emotional attachmentthe image as well, as I was created Just in time for Christmas and became a framed print for my Nice who has received word that she has a full time teaching position for this year her first full year with her own class. So what better than an apple for the teacher. For this shot I set the apple on an ipad, which has a dark reflective surface, gave the apple a quick spray or water first then set up a pair of speedlites and took a series of shots and focus stacked the image, same as I would a mushroom shot. Surprising how many apples I had to go through to get one free of dents and blemishes, I'm sure the people in the fruit shop were thinking I was being overly fussy selecting an apple just to eat, as I rejected quite a few before I selected this one, I actually picked a few just in case but each was carefully selected examining to make sure there was no dents or distortions on the surfaces, scratches or other marks.
So thats the end of my top ten images for 2018, Still think I'm heading in the right direction with improvements over the previous years.
https://glennsmithphotography.zenfolio.com/blog/2018/1/my-top-ten-shots-of-2017
https://glennsmithphotography.zenfolio.com/blog/2017/1/my-top-ten-shots-of-2016
https://glennsmithphotography.zenfolio.com/blog/2016/1/2015-top-ten-shots---year-in-review
https://glennsmithphotography.zenfolio.com/blog/2015/1/2014-top-ten-shots---year-in-review
Another year where I can see improvement and proves you don't always hve to travel far from home for your shots, hopefully this year I'll find a landscape or two shot in the mix, this year was definately short of landscapes there were a could in the top 50 images but were cut out as the list got narrowed down.
Each year as I do this exercise I certainly find value in it and can see how it adds in my self improvement as when I take shots I think back to the reviews adn what images were rejected and why, and hopefully I self correct more often before hitting that shutter button.
We'll see what this year brings, I've already got a few images for the year so far so who knows where this year will take me. Always fun to see.
Thanks for dropping by my blog, hopefully this year it will be a bit more regular again.
Glenn.