This weeks blog covers the shots taken last weekend at the Australian Botanical gardens, Mount Annan. As usual I headed out the gardens in the morning hopping to catch a few of the birds before the days heat set in, the last two days were both over 40 Deg C out this part of Sydney. Turns out this day wasn't so hot, But still not so many birds about. The weather was quite overcast so not the best light for faster shutter speeds which helps when trying to freeze the action of the birds.
The First one was of a Grey fantail (Rhipidura albiscapa) These little birds birch on small branches briefly then dart off trying to catch small insects while in flight. They will stay still for a minute or two if your lucky then dart off. This shot was taken at 1/60 of a second and ISO 1000 plus heavily cropped in so not the cleanest of shots. in fact there wasn't that many good clean shots taken Saturday.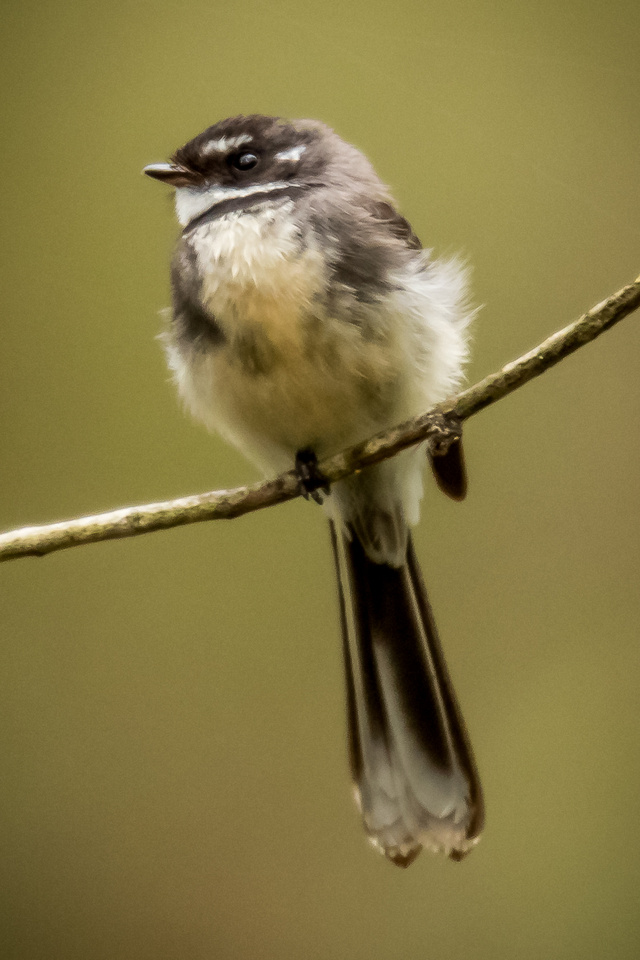 The next one I came across was of a red Wattlebird (Anthochaera carunculata) This one was hunting around a gum tree.
Around the same area was quite a few Olive-backed Orioles (Oriolus sagittatus), again not a clean shot with a stick across its face, Didn't notice this will I got hoe and viewed it on the iMac. So not a great shot
Turns out the Orioles were building a nest just above the main walk here so will have to keep an eye on this one in the coming weeks to see if there can be any decent shots here.
As usual the Eastern Yellow Robins (Eopsaltria australis) were about as they are most days here. They always pose for their shot each week.
As the lighting was quite dark most of these shots were shoot at to slow of a shutter speed to get great shots as the birds are constantly moving even if its only head movements etc so I decided to try some close up macro shots of things that don't move. At the start of the water canal (Sydney's water supply) Theres a small fence to keep every out away form the water supply the Wooden fence posts are covered in lichens and various stains form the weather so make for interesting textured subjects so I managed to get this shot here of the barbed wire and the post. This one was focus stacked, but doesn't stand up to closer inspection so looks like I need bit more work in this area. Had a few goes at focus stacking this weekend and wasn't really happy with any of them if yu start to pixel peep. Heres the two best ones of the post I came up with.
Last week I spotted a Nankeen Night Heron (Nycticorax caledonicus) So this week I had a look to see if it was still around. It was but these ones don;t let you come to close before they take off so this was the best shot I got of this one, again not great, but hopefully this one will stick around long enough for me to get a decent shot.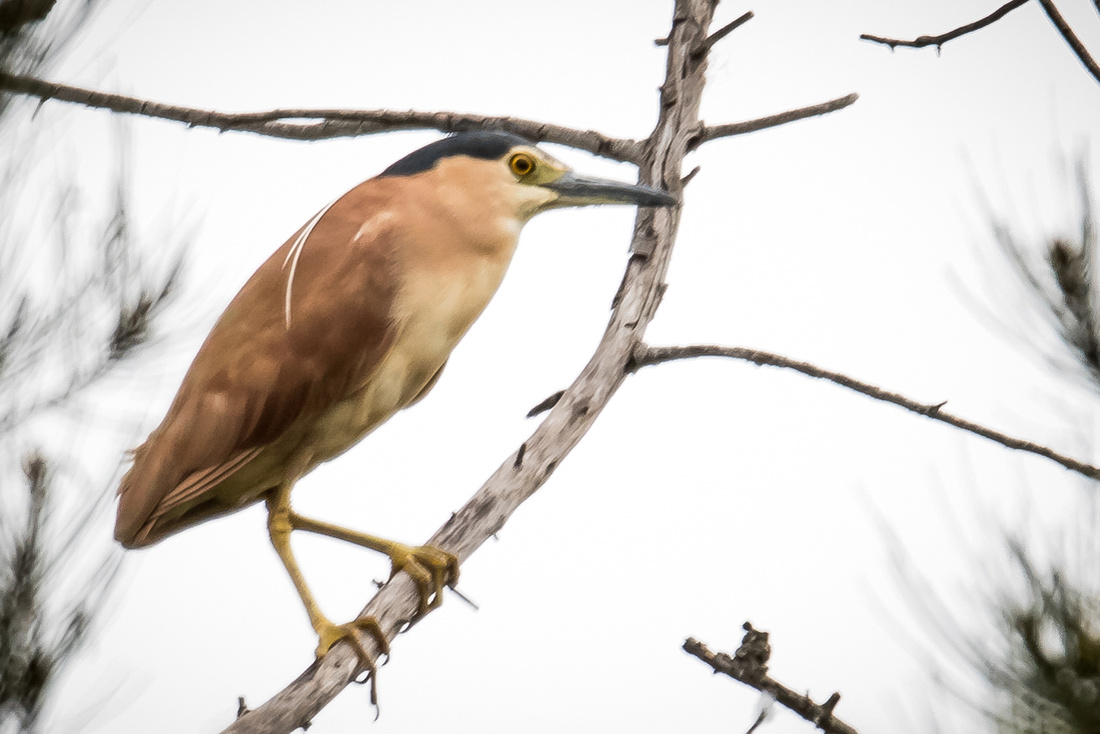 As I was walking back tot he car and came up to the small dam beside the road a small family of White-faced Herons (Egretta novaehollandiae) were hunting around the dam before I saw them they took off to the safety of a near by gum tree, this is one of the juvenal birds.
With the previous two days being well over 40 Deg C here I really didn't expect to find any mushrooms about this week but I actually managed to find this small group one of the dirt stairs on the main track. The shot below shows the set up for this shot, so one speedlite above one to he side and a small piece of aluminium foil to add in some fill reflection.
That was it for the shots for the gardens. By Saturday afternoon I had started to come down with a bit of a cold here so Sunday was going to be a quite one so I sat in the back yard and took these two shots of the birds from the back yard. A Crested Pigeon (Ocyphaps loopholes) these are often seen in the back yard under the pine trees as this one was.
Lastly a Rainbow Lorikeet (Trichoglossus haematodus) in one off the small trees in the back yard having a look to see what I was up to.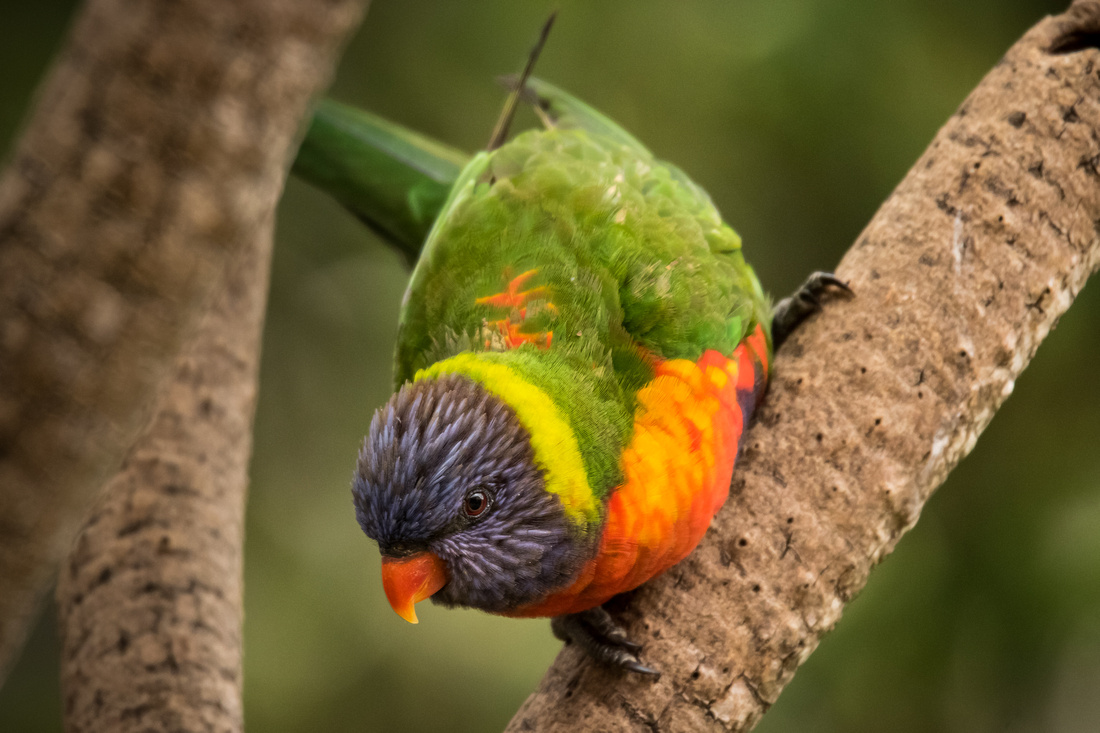 Well thats it fro this weeks blog, nothing to exciting this week some more lessons learn on how to get better shots, for focus stacking I'll need to ensure I get better range of shots seams like a missed a few focus planes and for the birds really need to get eh shutter speed higher so will need to boost the ISO up to ensure the shutter speeds are at more acceptable levels 1/500 of a second or greater. But still learning so all good.
Thanks for dropping by, be back next week with what ever I get up to.
Glenn.