This weeks shots were taken Saturday Morning at the Australian Botanical Garden's Mount Annan. As usual the plan is to find at least one Mushroom shot and slowly get as many decent clean shots of all the birds found in the gardens. This week I managed a few of each so a good week this week. I started out early again this week and was in the gardens around twenty past eight in the morning.
As I was driving past the first lake there was a few ibis in the freshly mown grass picking over what they could find. These first two are of Staw neck Ibis. These ones have great colours in their wings.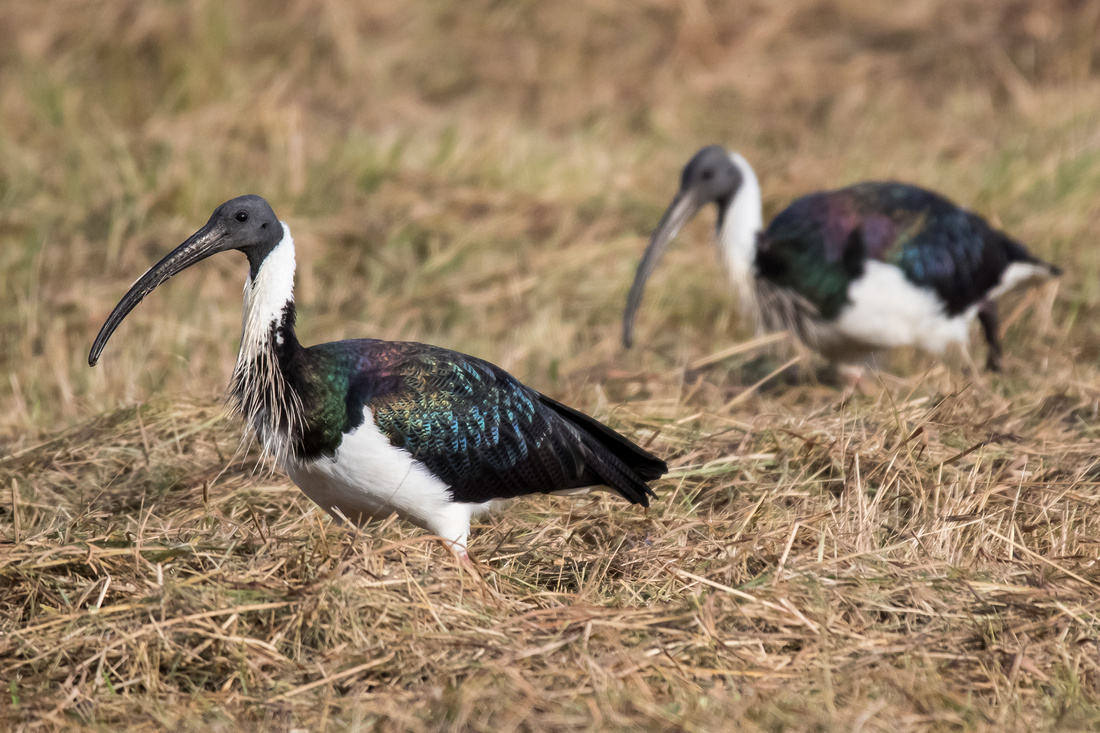 I then drove to the stolen generation walking track where there are usually plenty of birds around and of late quite a few mushrooms. this week I found no mushrooms there, but always plenty of birds the Usually Eastern yellow Robins were about.
Further along the walk I found a pair of rainbow Lorikeets investigating a hollow. There wen't in the best light so not the best shots of this pair.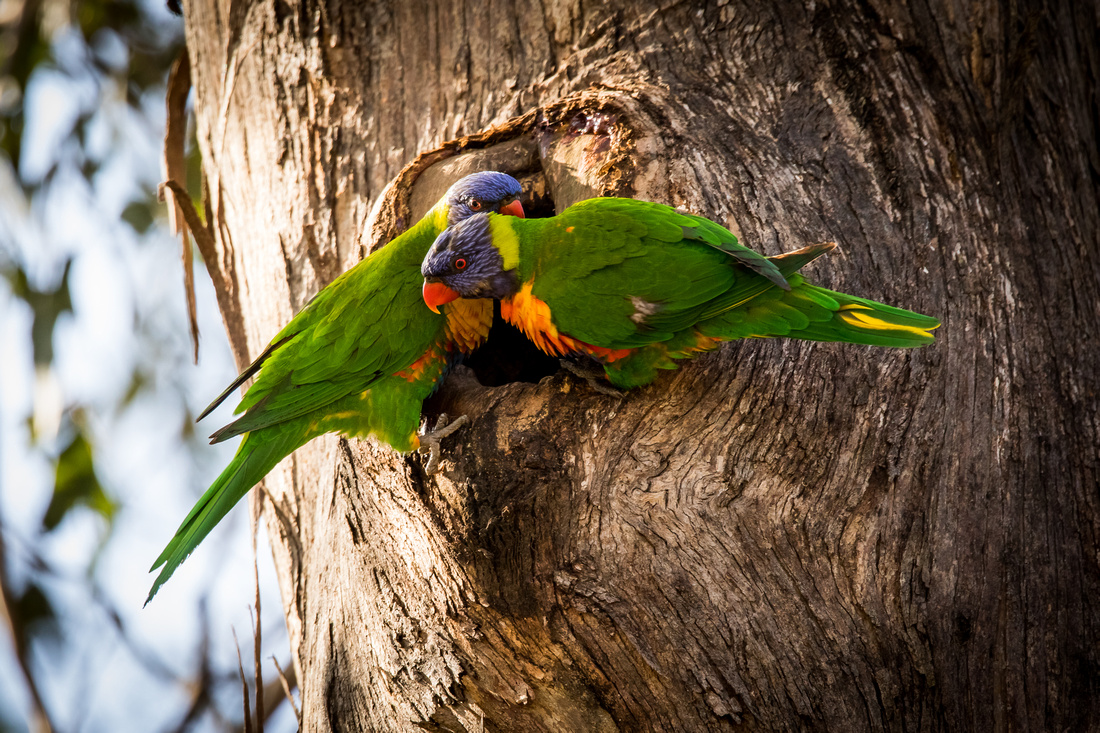 Walking back to the car I found an Australian Raven over looking the track, again the light was low so a slow shutter speed which meant any movement of the bird meant a blur shot this was the best I got but the head is a little unsharp from motion blur, so need to keep trying for this one.
From their I drove up to the Wollemi walk of discovery as there is nearly always some mushrooms up there at least. As I was about to enter the walk I found another Eastern Yellow Robin This time a much better shot, Happy with this one.
As I walked along the track I was starting to think I wasn't login to find any mushroom up this way either so I decided to get this shot of the Fungi growing on a trunk of a tree, liking the colours of the browns and oranges, especially when lit with the flash for underneath like these are.
Then Finally I found a lone two little mushrooms growing tall, So I had my shot for the week. I spend a while working the speedlites around to get the better angle, the one here has the light at the right rear lighting through the mushroom to give the glow to the cap. The soft box to the left front lit the mushrooms plus the moss at the rear to give the green background. the Green and gold work quite well in this shot I think.
After that it was time to head home.
Thanks for dropping by my blog this week.
Be back again next week with next weeks shots.
Glenn.