This weeks blog post is again a walk through of my shots from last weekend in the Australian Botanical Garden's Mount Annan. Still in the depths of winter here, so not so much in the way of bird life around the last few weeks, Thou the last month of winter now so hopefully the warmer weather around the corner will bring the birds back. Even so still managed to find a few about.
The first shot here is of a Bell Miner (Manuring melanophrys) often called bell birds, these birds make a distinctive bell noise calling to each other in the colony. They are quite aggressive and chase any other bird specify away for there territory.
The next shot is of the yellow faced honeyeater (Lichenostomus chrysops) still chasing for a better shot of these. again not overly happy with this shot, so will have to keep trying for these ones.
The Gray fantails (Rhioidura albiscap) are always around though they don't stay to long in any one place often bouncing around in the hunt for insects to eat. These are not to shy and you can get quite close to these its just they don;t stay still to long.
This next shot was the first mushroom i came on for the day and thought I better get this one incase I don;t find any more, this one was grabbing not he top of a hill in art of the gardens that marked no entire due to regeneration so I could only shoot this one from a distance with the 600mm Sigma instead of the usual marco lens so no flash just as is in this case.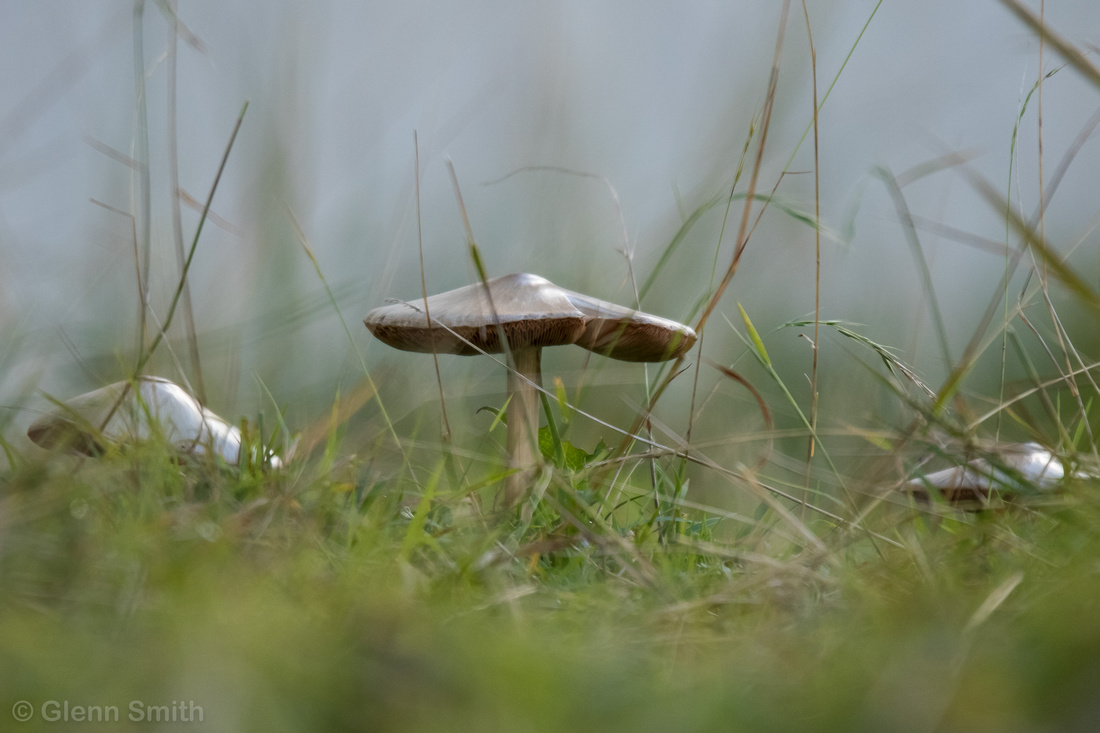 As I headed back tot he car I though Id try on eh the side of the road as there was a few mushrooms there the other week and I was rewarded with this little one. this was right beside the path so no worries getting close to this one and setting up the flashes for this shot.
From there I drove over to the connections gardens where I had a walk around again not to much to be seen here in the way of bird life the gardens are very quite at the moment that way. Even the lakes are pretty much deserted with only a few birds about there. This next series of shots is of a White-faced Heron (Egret novaehollandiae) coming in to land along the side of the bank of the lake closest tot eh main car park.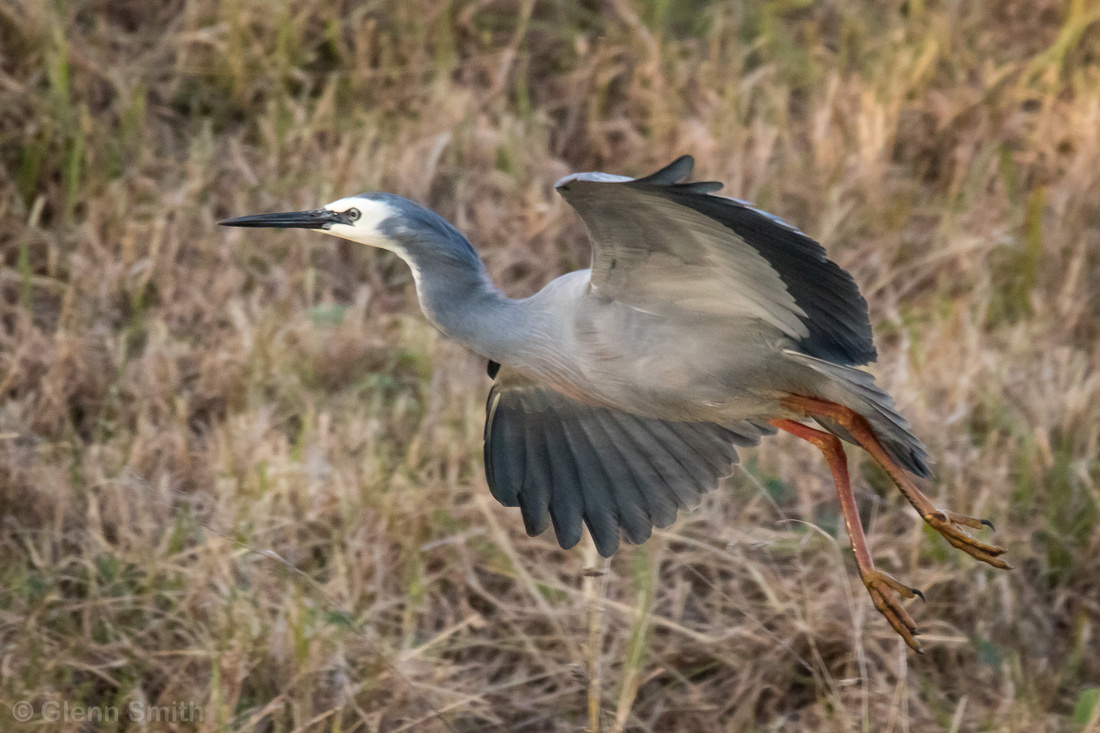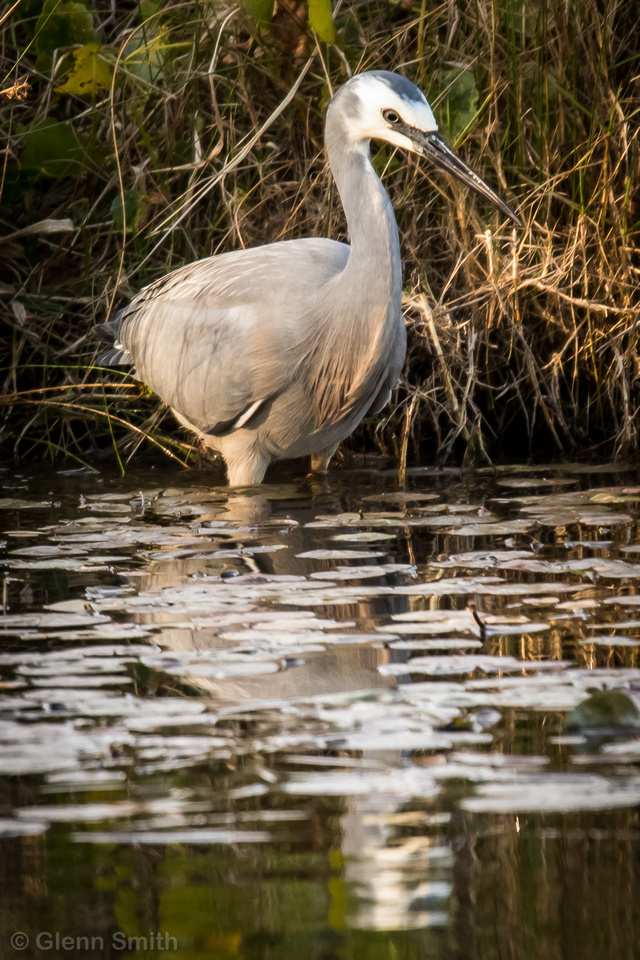 This next one is on an Eurasian coot, (Fulica atra) these little water birds are often seen in the gardens besides the lakes on the freshly mown lawns, these birds are more suited tot he water and have trouble walking on land, there feet are not webbed like some water birds but have what is called lobed toes, this shot below shots the toes wither little round series of lobes on each toe. This makes them have a difficult time of walking on the land but on the water the almost seam to be able to walk across the top of it when chasing each other about.
After that I though I'd try the top of the hill again where I found some bird life last week, but that was also empty of bird life so no joy there, but I did find a small family of Wallabies there the first shot is of the mother watching over her journal joey, who is now out of the pouch and taking car of itself.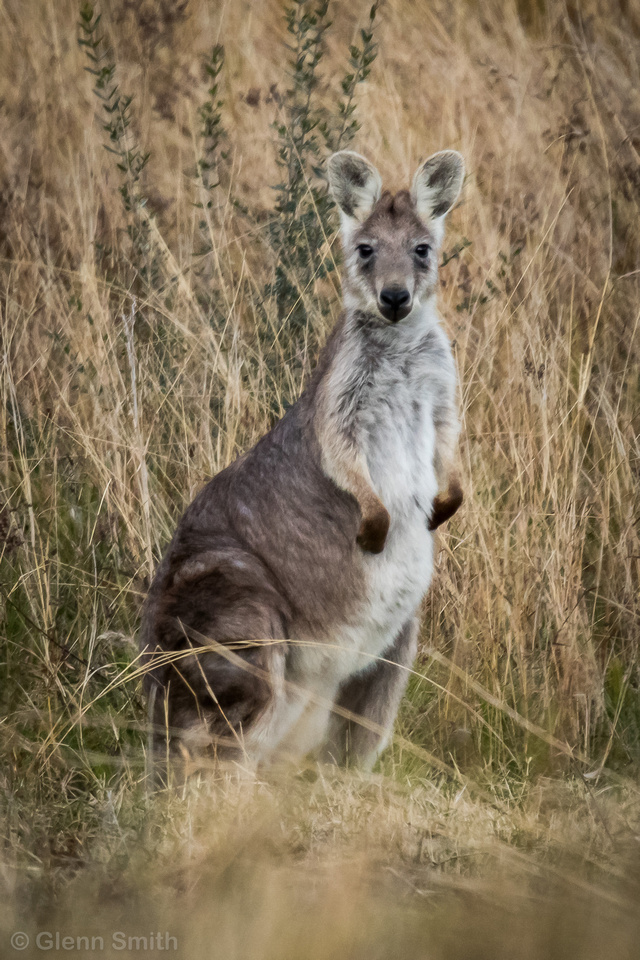 The next two are of the little Joey sitting int eh grass and looking around. These are Wallabies and are a smaller version of a Kangaroo basically.
Well thats it for this weeks Blog post, hope you liked it, thanks for dropping by my blog, more next week.
Glenn.